The Coronavirus pandemic has made it extremely difficult to plan a wedding. I completely understand your disappointment and frustration if your wedding plans have been affected by Covid19. According to ITV News, by the end of September 2020, over 132,000 couples had to postpone their big day. Organising your wedding can be stressful at the best of times, let alone during a global pandemic. But fear not, I have put together 3 Unexpected Upsides of an Intimate Micro Wedding that you might not have considered.
The rules around gatherings and weddings have varied greatly throughout 2020 and into 2021. But one thing has been clear throughout, when weddings were permitted, the number of guests has been restricted, and only microweddings have been able to go ahead.
But that's not what you had in mind? I hear you! It's been a movable feast and planning rollercoaster for both couples and suppliers. But there have been some silver linings too and to help and inspire you, I've put together some of my favourite upsides of an intimate wedding.
1. Guestlist politics be gone!
The guest list can be a real bone of contention for couples as well as the generations too. Your parents might insist you invite family friends you would rather not. Your partner and you might not see eye to eye about that cousin's other half as a plus one. You might or might not want to have children at your wedding. Cutting down guest numbers can definitely be a bit of a pressure point.
If you've had to cut down your wedding guest list due to COVID-19 restrictions, no one can get annoyed. It's not your fault. These restrictions might also have another unforeseen upside – the politics of the seating plan. With the 2 meter social distancing rule here to stay for the foreseeable future, seating arrangements can be as simple as each separate bubble per table.
2. It can be better for the budget
Fewer guests ultimately mean you'll have to pay less for them to attend and eat. For couples on a budget, having fewer guests means they can still enjoy some luxuries without it hugely affecting their bottom line. You can spend money on the things that really mean the most to you – on your wedding dress, a videographer, or your photographs for example – rather than on additional place settings and wine.
3. It's much more intimate and meaningful for the guests that do attend
Everyone wants their wedding to be meaningful and memorable. A smaller wedding is a unique opportunity to create an intimate environment that everyone will enjoy. You get to spend valuable time with all of your guests, rather than rushing around just saying hello.
Your choice of venue and entertainment contribute to this intimacy too. By applying your theme and decorations wisely, you can add a touch of luxury and help everyone feel warm and cosy. With fewer guests you might be able to stretch to more personalised wedding favours too.
And let's not forget that music also often plays an important part in the feel of a wedding. If you're planning on booking a band, you might want to ask them to play a set featuring a favourite song for each guest, or you might opt for a solo singer to sing during the key moments of your day.
By adding little touches, you can make your micro wedding be as special and memorable an occasion as if it were the large shindig you had first imagined, if not more.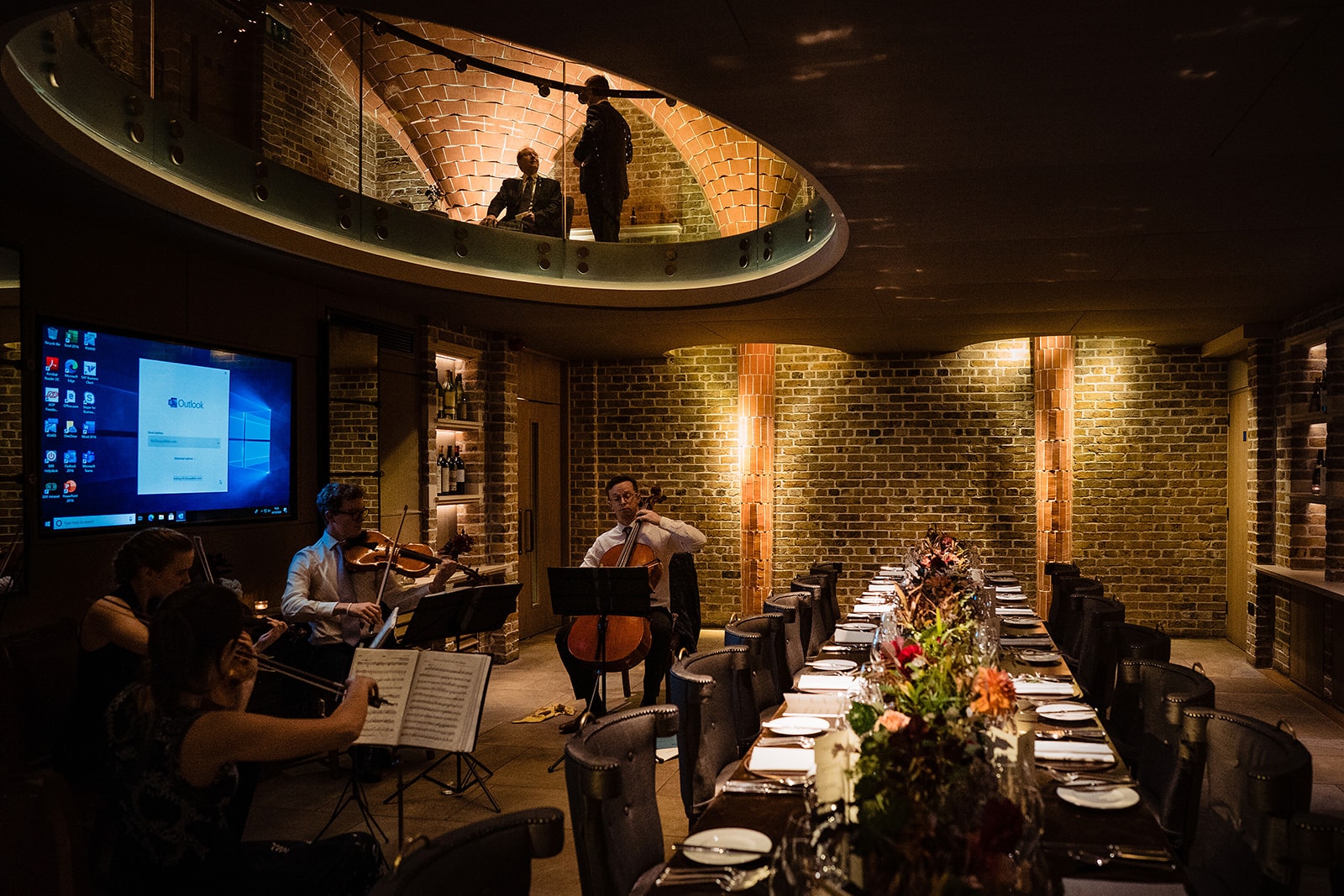 But is it right for you?
There's no doubt that you need to make some changes to your plans if you still want to get married in 2021. An intimate micro wedding might be all that we can hope for in the foreseeable future, but that doesn't mean that it has to be less amazing or personal. If you've found yourself planning a smaller wedding than you expected, don't be discouraged and take a look at these 3 irresistible ways to have a Dream Micro Wedding. Whatever you decide, it can still be really impactful and special, and as long as you have the most important people in your life there with you, it will be just as meaningful.
Would you consider having a smaller wedding? Are you trying to plan your wedding during the COVID-19 pandemic? Let me know in the comments below and don't forget to check availability for your date if you would like to have the most amazing photos from your wedding.
And if you've found this article useful, please share and pin it.