What is Documentary Wedding Photography?
Documentary wedding photography is also known as wedding photojournalism and reportage wedding photography. They all mean that your photographer will tell the story of your day through candid, unposed images. There will be no grinning at the camera like a pancake on my watch. Just natural, unforced storytelling wedding photography bursting with colour and emotion.
While I capture your wedding photos, you'll be able to spend your time with your friends and family. All without any real interference or unnecessary awkward posing. This is very different to traditional wedding photography, and results in images that tell the real stories of your day.
For example, as a Documentary Wedding Photographer I love photographs like these: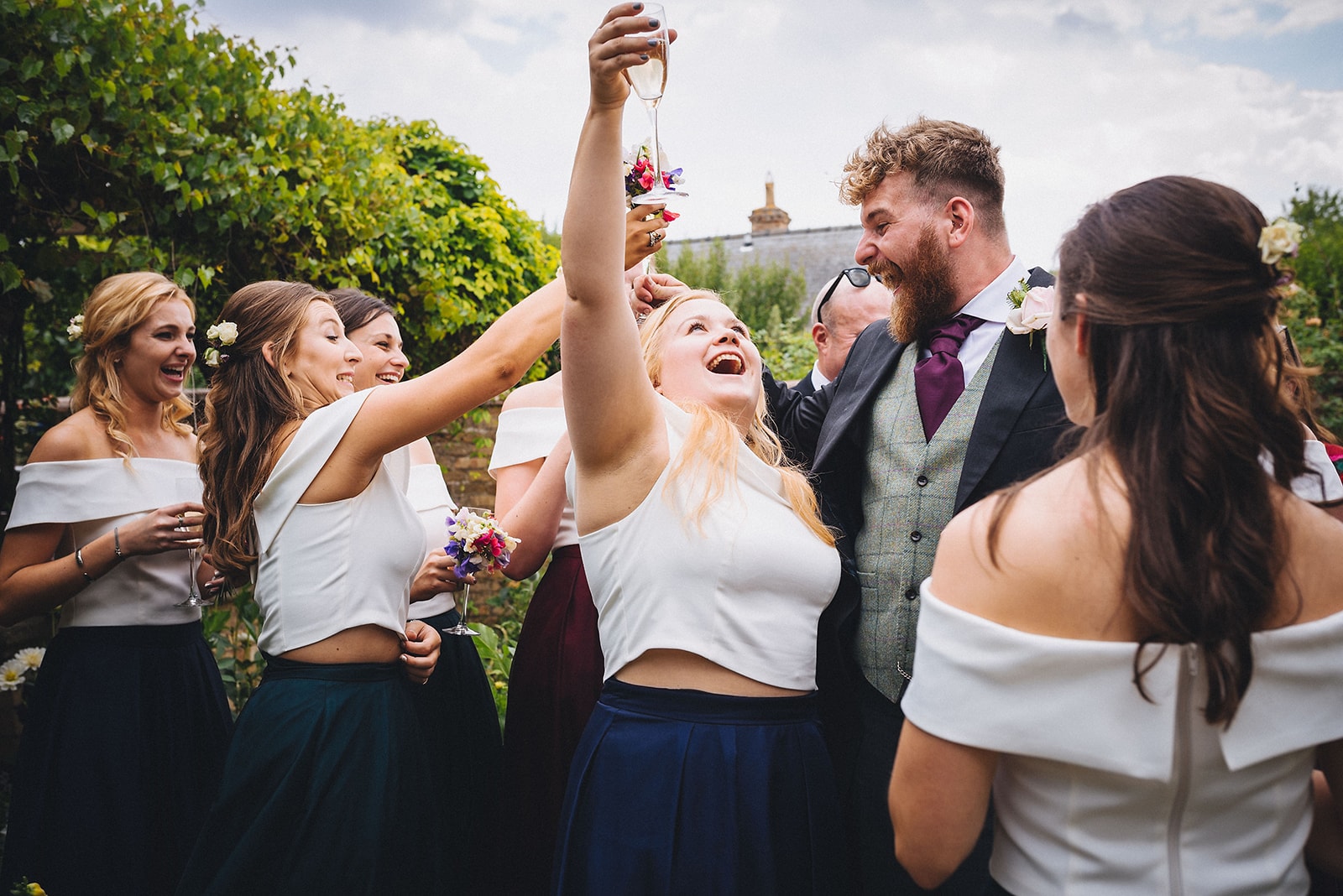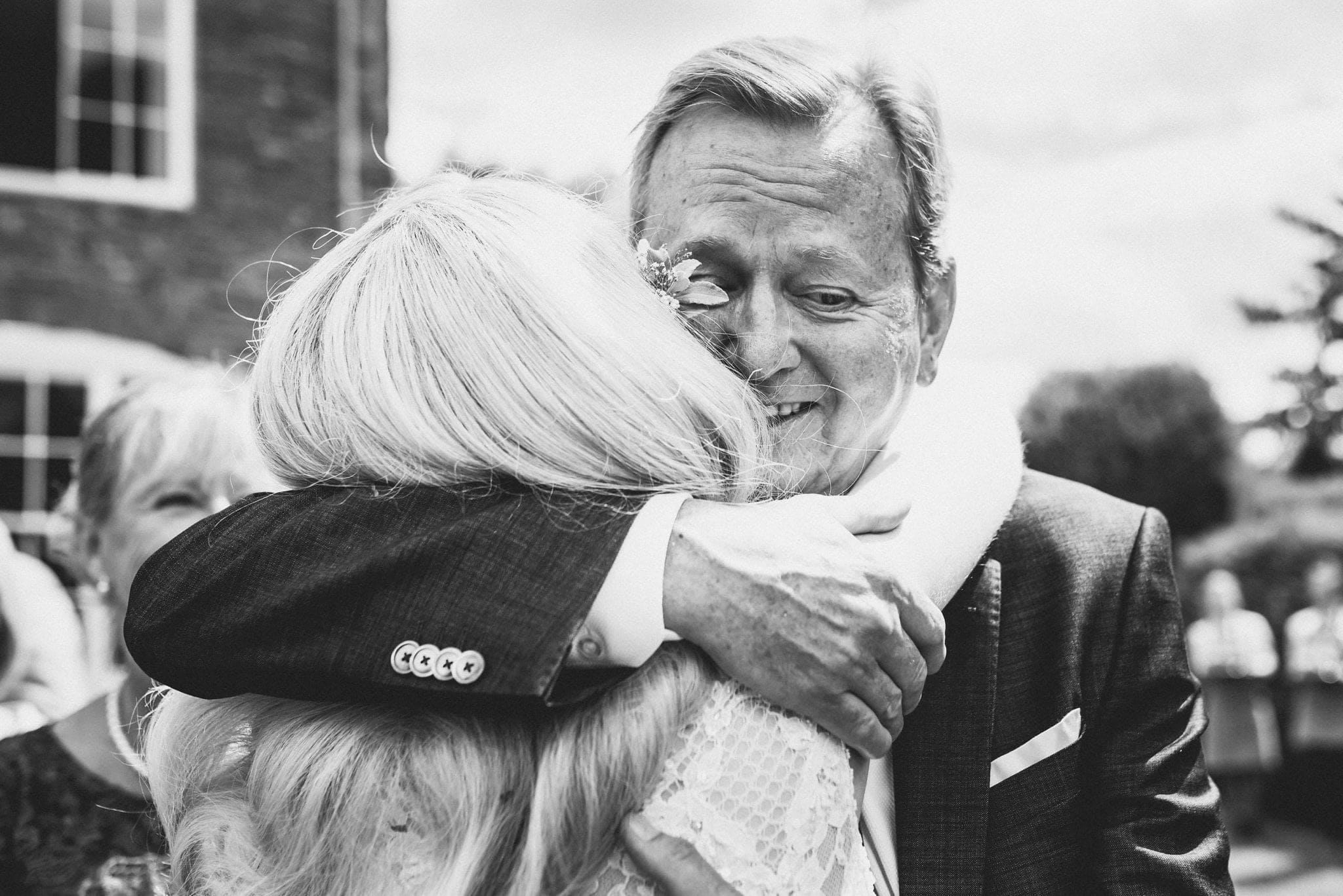 Each frame has a story to tell
Each photograph tells a story of a moment and how your wedding felt at that moment of your day. Put them together, and your photos will transport you back to how you felt during that part of your day.
It's a simple idea, but it's a much rarer art form to do well. In your search for your perfect wedding photographer, you might come across many photographers, who say that they are documentary wedding photographers. But take a look a their websites, and they will show lots of posed and directed images. The amount of posing you'll have to do on your wedding day is something that you should consider when you make your preferred choice. If what you really want to do is have fun and enjoy the most time available with family and friends, then documentary wedding photography is what you're looking for.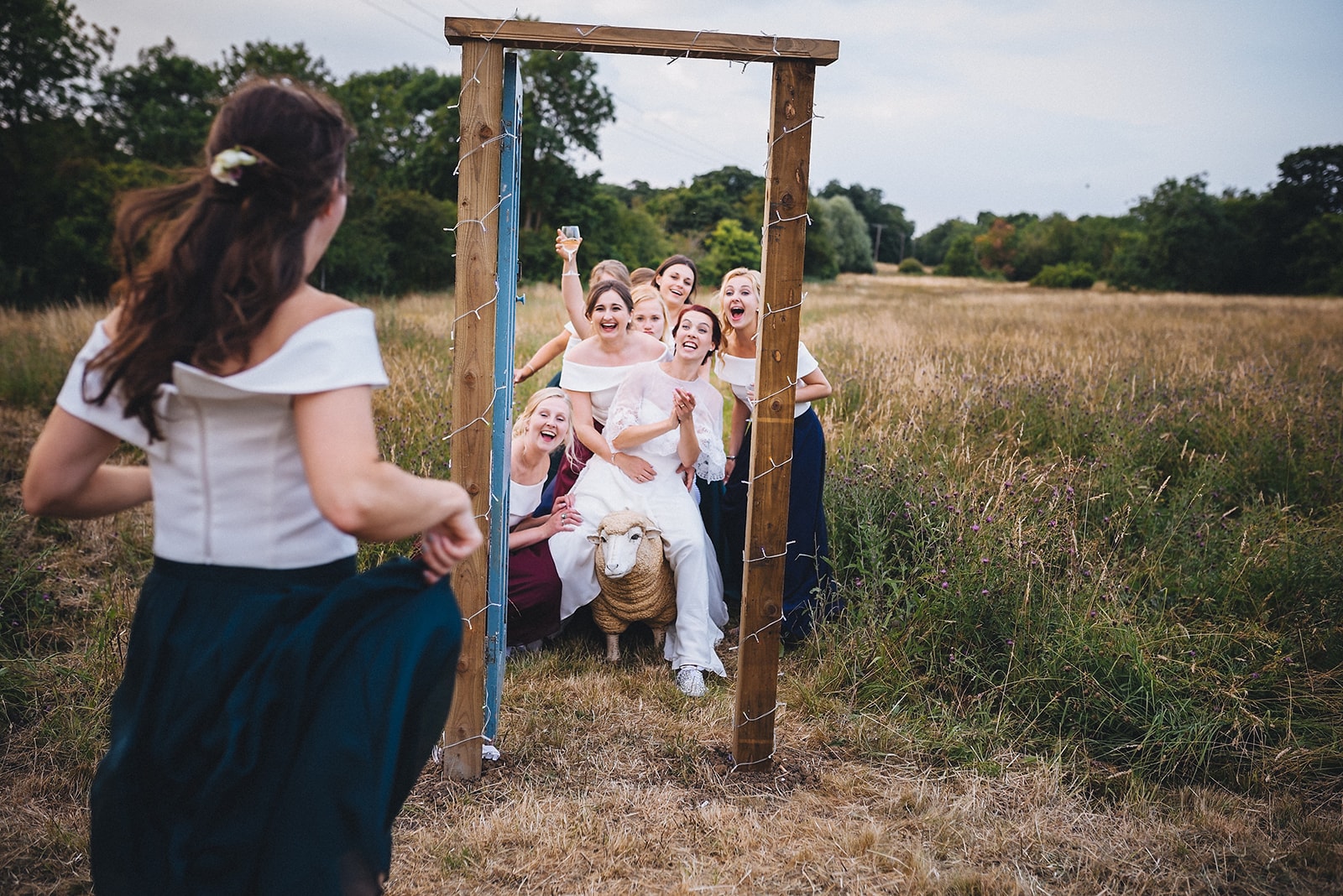 But do you take group shots?
Yes I do. They are an integral part of your day and every wedding has them, even if just a handful. And nanas in particular love them.
If you keep them at a minimum they don't break up your day too much and you can quickly get back to having a blast with your favourite people. Also, nobody ever said that group shots have to be boring.
Outside of these, why pose anything or anyone?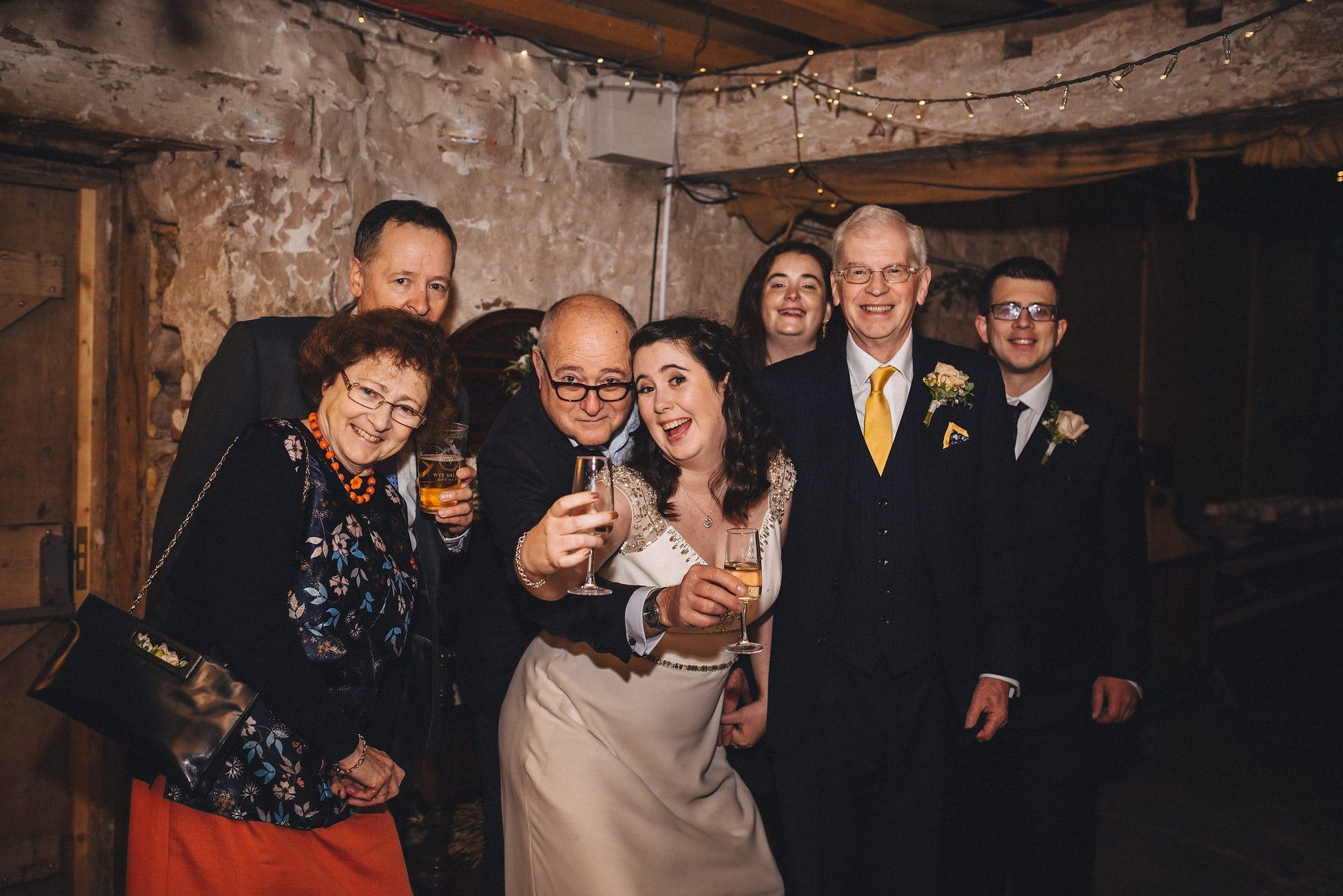 What do you focus on?
As a wedding photojournalist I use small cameras and lenses to blend in as much as possible, while getting right into the action.
My images often show moments you might never notice happening on the day. These uncontrived, unstaged moments of you and your guests are what attract me as a visual storyteller and I'm happiest when I'm free to capture them without much interference.
This is why my photos capture the emotions and energy of the whole day, including your family and friends, who are the important people in your life. They will let you relive those vibrant memories when you look back at them for years to come.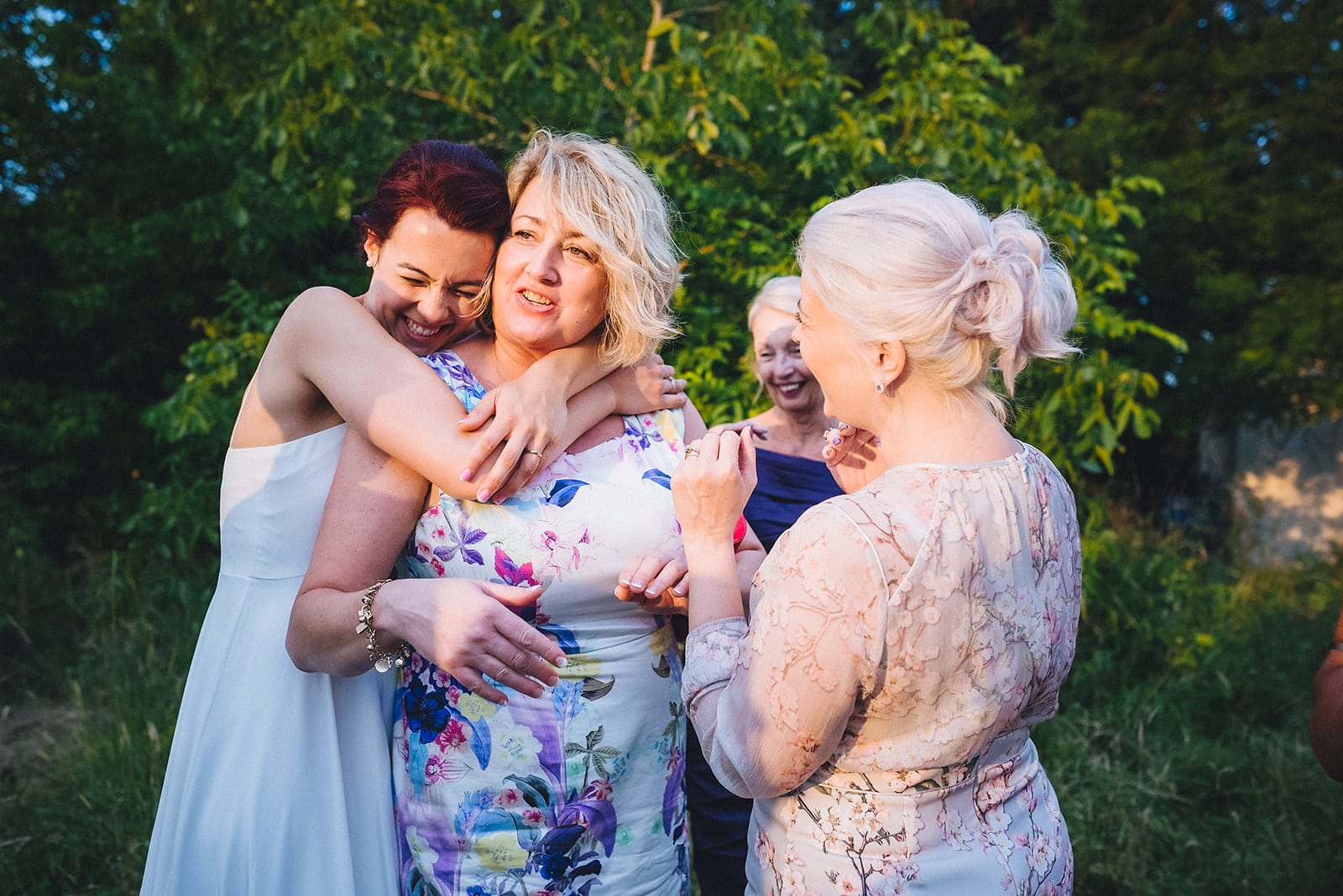 This recent wedding shows the kind of moments that I will capture for you as a documentary wedding photographer:
Editing
Every wedding photograph I take goes through the same technical post-processing process. It's a really dry subject, but it means that every photo you receive will have a consistent look and feel. I love this part, because it lets me bring your photos to life. Within 6 weeks of your wedding, I will select the best photos from your day and edit each one using the same consistent method.
Isn't this the way most wedding photographers shoot weddings at least for part of the day?
Although many wedding photographers call themselves documentary, many of them aren't in the real sense of the word. If a photographer takes control of the moment, tells people to smile or asks a bride to fake putting on her make-up, then they aren't truly a documentary photographer.
In contrast, I create my photographs without interfering with you or your family and friends.
OK, but what about my dress? Will you take photos of the details?
Obviously the details are important. You've spent a lot of time planning everything to the smallest detail and you'd like photos of them too.
That makes complete sense and documentary wedding photographers will take photos of your details just as traditional photographers would. However, my approach is a little different.
Whenever possible, I will try to photograph your wedding details in context. Details such as locations, your venues and table decorations are all very important elements of your wedding and I want to capture you in them. So with your dress, I will photograph it hanging, as you're putting it on and when you are ready.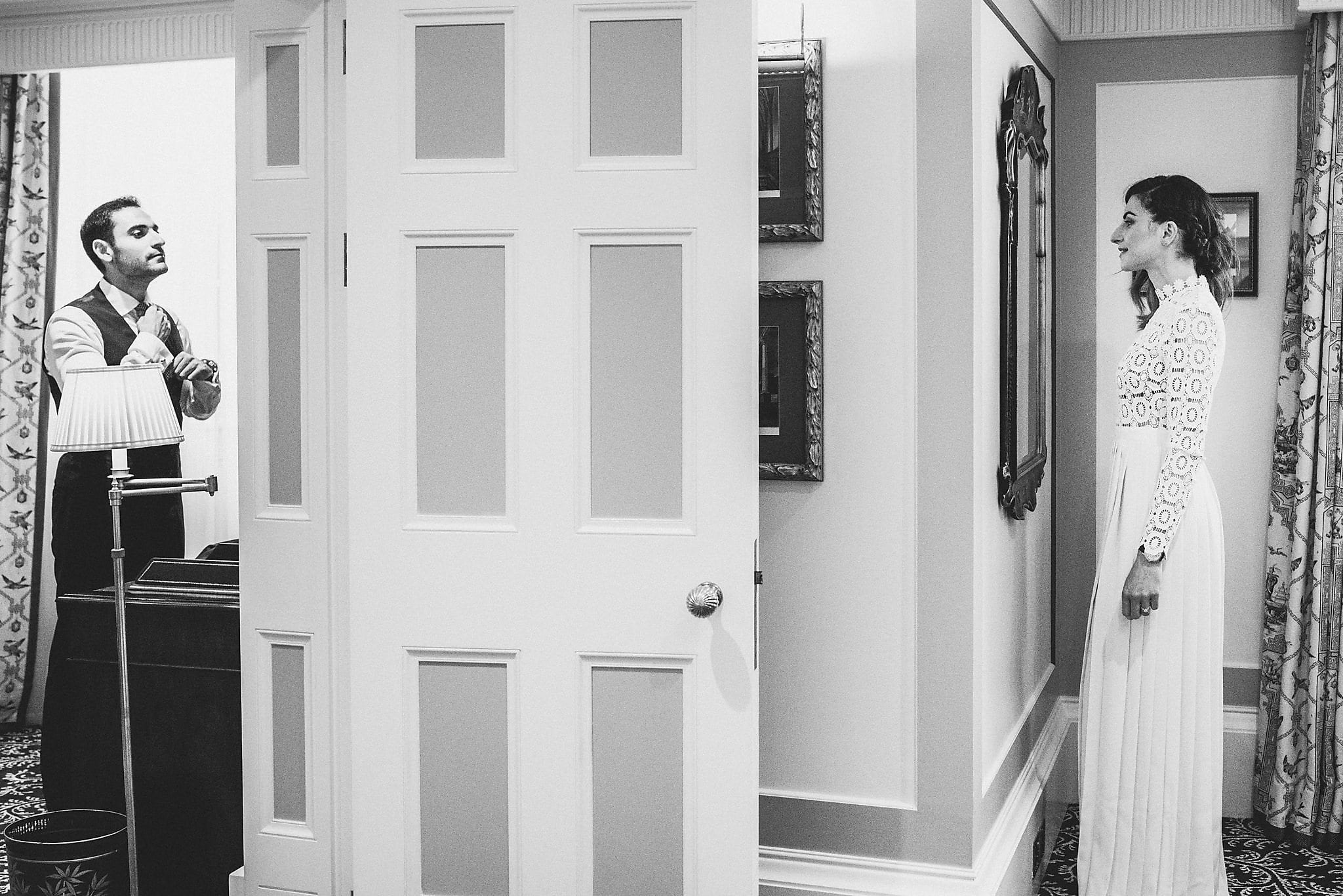 Documentary Wedding Photography in Summary
As a documentary wedding photographer I capture photographs that tell you how, when and where you went, what you did and who you did it with. All within the context of your wedding day. Most importantly, they will tell you how you and your wedding guests felt during each part of your day.
The elements I look for to tell the story are the smallest touch of hands, a shared glimpse, the tenderness and pride in a parent's hug, the love and excitement of the newlyweds, and the hilarious fun your guests had on your day. I am constantly watching for these genuine unposed moments. This is why I don't pose anything and rather show the real personality of the people at the wedding.
These storytelling images of people being people are what make both me and my clients happy.
It's all about the people and the moments they share.
I want you to be taken back to each moment I've captured and to relive it through their guests' eyes. Although I love my couples and I stay friends with lots of them, I'd much rather they forget about me, and instead have a set of images that they can show they kids and grandchildren and tell them all about the people that were such an important part of their lives.
More of my recent work can be seen on the blog, or if you don't have time and just want a quick impression, my portfolio will show you some highlights.
Alternatively, head over to my FAQs for more specific questions and answers, or get to know me a little better if you fancy.
Or if you're a social media addict, hit me up on Instagram, Pinterest or Youtube and please pin, comment and share.