The world is a pretty big and beautiful place. Anyone who's ventured further than their country's borders will be able to tell you their favourite travel stories of different food, cultures, weather and fun times. So it's not surprising that many couples also consider the option of getting married abroad at their favourite location and think about the best ways to plan their destination wedding.
Add to that that in many locations the cost of a one-day shindig in the UK will buy you the entertainment of the best park of a week, and it suddenly seems like a great option. But planning a destination wedding, especially if it's a rather far away one can be a challenge.
You might also be saving your holidays for the wedding itself and your honeymoon after, so how do you make sure that you get the most amazing, fun and gorgeous destination wedding day, while also saving time and money? How do you get the best suppliers if you can't always be readily on location? Which wedding suppliers can you book locally and which should you bring with you? How can you personalise your destination wedding to a similar extent as your local wedding? If you find yourself asking these questions, then read on my friend. This is my handy guide to help you plan the Best Destination Wedding in 7 Easy Steps.
1. First comes the country, then the venue
Before you choose your wedding venue, hotel or forest (hey, why not?) you have a slightly tougher choice to make. Choosing the country for your destination wedding. Every country has its pros and cons, from legalities involved in registering a marriage there, to religion, to more personal factors like if you'd like to have your wedding on a beach, in the mountains or in the desert.
Writing a list for each location and both of you can help. What's important to you? The food? A Spa? The beach? Do you want to do your legal bit there or are you happy with a small legal ceremony here and a big gorgeous blessing there? Do you dream of a church wedding? Would you like your family and friends to stay in the same place? Are historic attractions important to you? Do you need it to be child friendly? Do you want to go somewhere you've been before or somewhere completely new? How many people would you like to have at your wedding?
Write it all down, then compare lists. Find the similarities and narrow down your location based on both your lists. You'll be surprised how many options are out there!
2. Once you have your shortlist, check if what you want is even possible
Planning any wedding involves a lot of work, but a destination wedding can throw up some curve balls you wouldn't necessarily have seen coming. For example, I got married in Morocco, but Morocco is a muslim country, so if we had wanted to have our legal ceremony there we would have had to fly a registrar out from the UK. Madness, right?! So we had a tiny, 4 person ceremony here and then had our actual wedding as a blessing there. And it was Goooooooorgeous!
If you have some help from a wedding planner or coordinator in the country of your choice ask them about this stuff. I really recommend you find somebody local, whether it's a planner or a person at the venue itself, to help or you might have to fly out there every two weeks. They do this all the time and they know exactly what you need to bring, send or staple to your forehead and when. Use them as your personal oracle during your planning. That is what you're paying them for, right?
They will also be able to help you with any wedding suppliers that you want to source locally. Think catering, flowers, decorations, any entertainment, and your band or DJ. They can also organise a make-up trial, organise a celebrant, help buy any local favours for you, and speak to local cake makers too. Although your co-ordinator can make some local suggestions, photography is one of the suppliers that you might want to consider researching for yourself and flying out there to document your celebration. Photography is such a personal preference that it will be hard for a planner to do for you well, and your photographs hold your memories at the end of the day, so you want to get it right.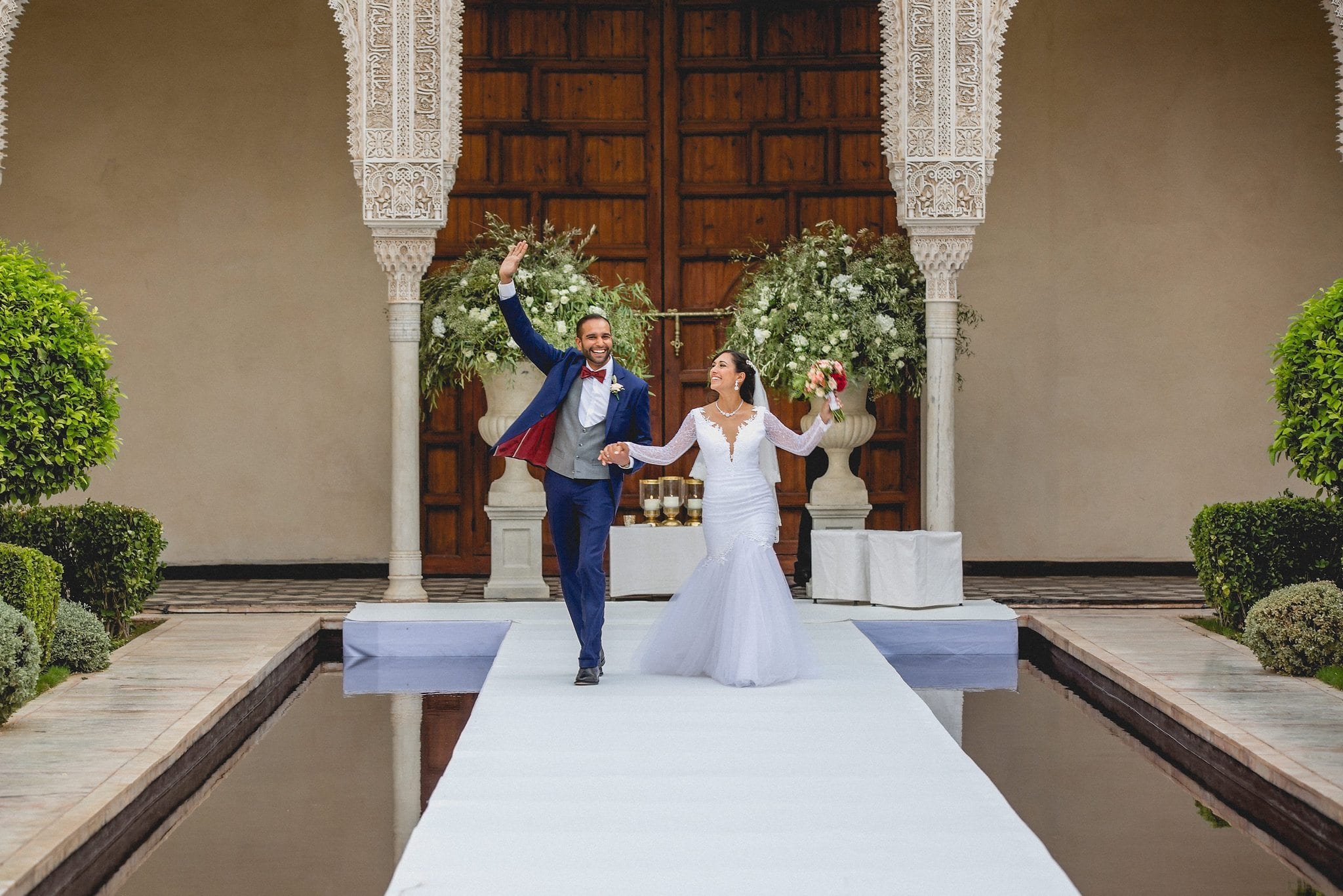 3. Let everyone know and book early
Planning holidays and making travel arrangements takes a bit of time, especially if there are children involved. It's no different when you and your guests are planning for your destination wedding. Give your favourite people enough notice to get everything sorted to avoid disappointment.
Unless you actually want a very intimate wedding. Then take all the time you need 😜
Also, reach out to your Destination Wedding Photographer in plenty of time, to see if they are available and happy to shoot at your destination. I get booked up to 2 years in advance and for destination weddings even further out.
If you are considering flying your photographer out there, make sure they are experienced to shoot in similar light conditions. Very bright, hot sun or very blue, cold, icy weather aren't common in the UK, so make sure they know what they're doing to get your photography right.
Also check flights from any destinations your guests might be coming from. It's a huge shame if your guests or suppliers can't get to you faster than a 24 hour trip one way! Eeeek!
4. Personalise, personalise, personalise
Planning from afar doesn't mean that you can't make your wedding your own. In fact, you absolutely can. Print your own programmes, personalised menus or place cards. Make your own flowers and buttonholes. Bring a gift bag to leave in each room for each of your wedding guests. There are soo many more ideas that won't break the bank, but are a really lovely touch.
Pinterest can be your friend here and give you tons of ideas on how to make small, light, easy-to-travel-with details that will make your wedding truly yours.
5. Embrace local ideas and traditions at your destination wedding
You can always make your wedding stand out by using local foods, activities, flowers and music. It's great fun and will give your family and friends something to remember.
We wanted to really bring the beauty of Morocco into our theme. To do this we filled tiny Moroccan tagines with pralines for each of our guests as a wedding favour. Instead of a wedding cake we served Moroccan deserts. And for a bit of fun, we offered shisha in the evening and hired a local Fire Dancer to perform during our meal.
Getting married in Scotland? Have a ceilidh in the evening? How about yummy Danish during your canapé hour for your Copenhagen wedding? Italy your dream destination? Local olive oil in personalised little bottles are very cute.
The beauty is, you can have as many or as few local touches as you like. It's your wedding after all.
6. Show off your gorgeous destination
You've chosen your destination wedding country and venue because you love it. So show it off in your photos.
At a regular wedding a couple session takes up only a tiny part of your day. Maybe you are not keen to go away from your party and your guests for too long. And I totally get that! I didn't want to pose for hours on our day either, but rather spend as much time having fun with my favourite people as possible. But…
While you're planning your destination wedding, think about allowing a little bit more time than usual for this part of the day. It would be a shame to come all this way and then end up with photos that could have been taken anywhere. If you don't want to go out on your wedding day, then arrange a session on the day before, or even better on the day after, when you don't care quite as much about how pristine your dress is anymore, take some time and show off the beauty of your chosen destination. You will love the photos and it will take the pressure off on your special day.
7. Enjoy the amazing experience
After all this planning there's only one thing left to do. Go and have an amazing few days with your family and friends. Enjoy the food, the weather, the views and above all your fantastic wedding day, which will be the experience of a lifetime.
If you're planning your destination wedding and you're looking for a Documentary Photographer to capture all the happiness and emotions, then give me a shout. No destination is off limits and I would love to help.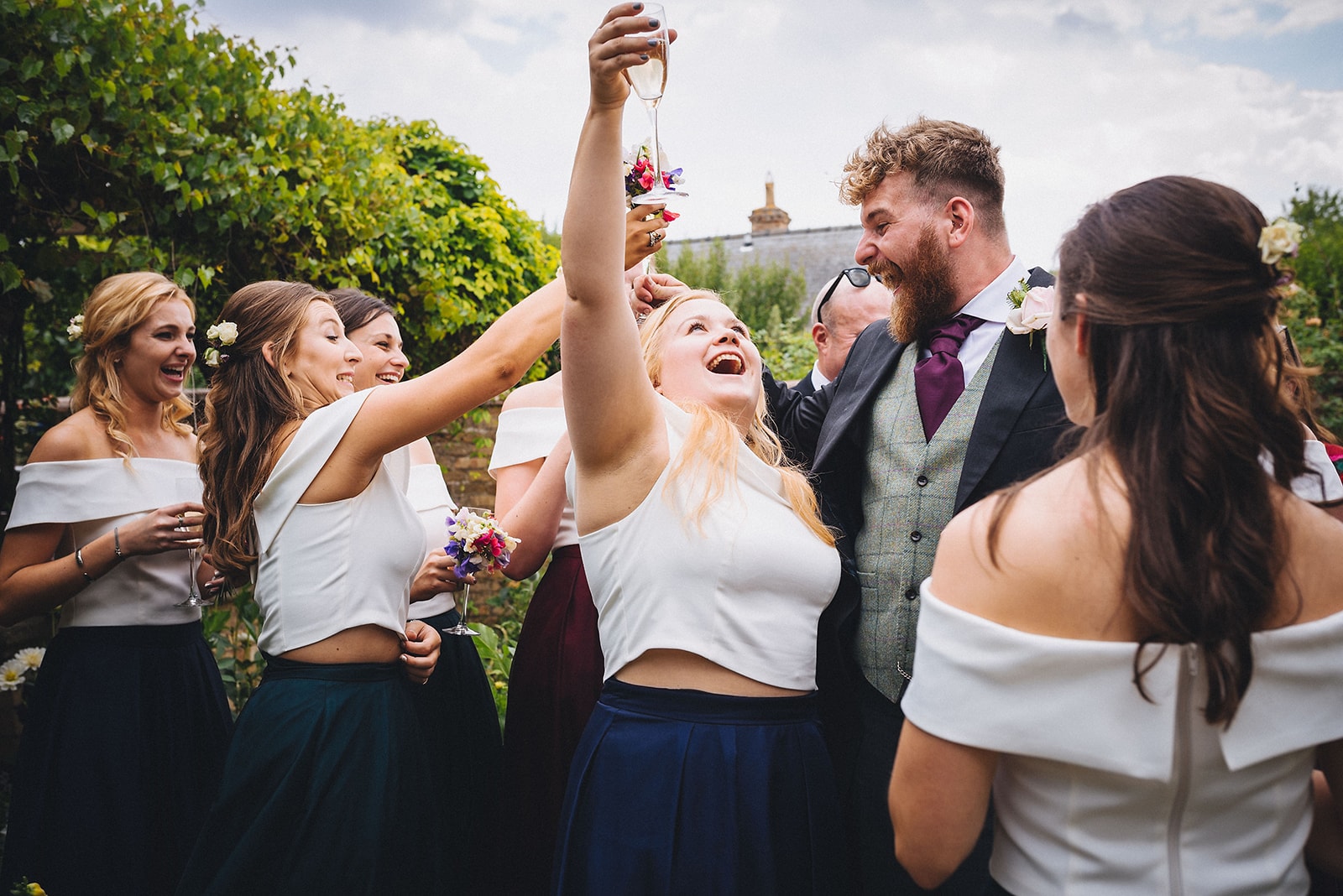 And if you thought this post was useful, please pin, share and comment.