Hiya,
First of all, I am so excited about being part of your day and so grateful that you've picked me to capture your day. I can't wait to be part of it.
However in light of the fast paced developments around Coronavirus (COVID-19) I wanted to answer some of the most common questions.
How Could Coronavirus COVID-19 Affect Our Wedding?
Ok, so with Coronavirus COVID-19 numbers rising again, it's only natural to be apprehensive, but I'm going to try to put your mind at ease as best I can.
Understandably you're worried about your wedding plans and the health and safety of your family and friends. None of us know how this is all going to pan out, so the best we can do is try to find our way through this unprecedented situation together.
How will the new Tiered system affect our wedding?
If you're wondering what the different Coronavirus Tiers in England mean for your wedding, here is how they break down:
Tier 1 & 2: Medium & High
Weddings can go ahead with restrictions up to 15 attendees for ceremonies and receptions
Tier 3: Very High
Weddings can go ahead with restrictions up to 15 attendees. However, wedding receptions are not allowed.
As before, suppliers do not count as one of your 15 guests.
Northern Ireland
Northern Ireland will go into a 4 week circuit breaker lockdown from October 19th in which wedding ceremonies and civil partnerships will have to be limited to 25 people with no receptions.
Will You Still Photograph Our Wedding?
If your date is outside of lockdown or you have already moved it to another date, the short answer is yes.
On the day of writing this post, and based on the Government's advice, there is nothing stopping me from being there and photographing your wedding as planned.
I'll be wearing a face covering, washing my hands more often and may use hand sanitiser when I can't get to a sink as frequently, and I hope you understand that this is to protect you, your guests and my future couples and their guests too.
What If You Catch COVID-19?
According to the government, they estimate that around 80% of us here in the UK will get Covid-19. Not something to relish, but they are also saying that most young people will have mild symptoms or even no symptoms at all.
Obviously, if I do catch Coronavirus right at the time of your wedding, I won't come and risk putting anyone in danger.
Instead, I will try to do my best to find a replacement photographer for your wedding straight away. I'm in regular and close contact with a large network of amazing photographers and we have all agreed to support and cover each other if need be at this time of uncertainty.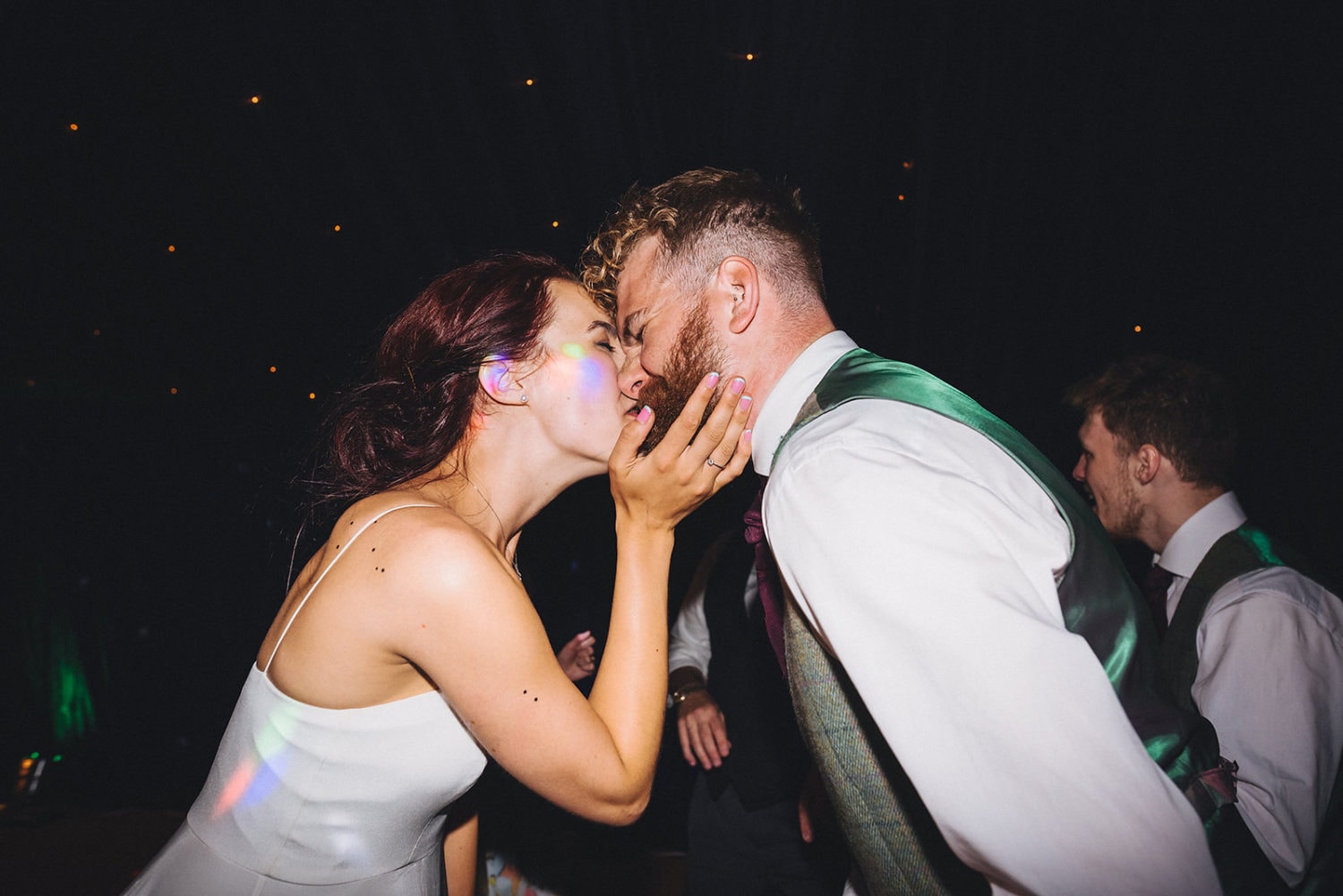 What If We Have To Postpone or Cancel Our Wedding?
We all have a responsibility to stay fit and well right now, both you, and me as your photographer.
Let's do what we can to keep COVID-19 at bay and wear face coverings, wash our hands frequently, eat well, take our vitamins, use contactless payment, shop online, and limit our social contact with people unless it's absolutely necessary. It all adds up and will hopefully see us through the worst of this worrying time.
But should you need to postpone or cancel your wedding, your first point of call should be your wedding insurance. They should be able to talk you through their position specifically to your policy if the government declares another lock down, or if the wedding has to be postponed or cancelled due to Conoravirus. They will also let you know your next steps, which will help when you chat to your suppliers.
My strong preference would be to work together to find a date where all can still be a part of it.
What if we have to move the wedding because we or one of our close relatives gets ill?
Fingers crossed it won't come to this, but if it does, your wedding insurance will hopefully cover you. It's worth checking with them now what would happen in this case.
Most vendors would stipulate in their contracts that you would still be liable for fees, but hopefully your wedding insurance would cover it.
Although contractually it would be the same for me, my first preference would be to move the wedding to another available date at no extra cost and in accordance with the original T&Cs.
What Does Our Contract Say?
If you need to postpone your wedding, there are a few items I'd have to amend in your contract, but ultimately, I'd do my best to transfer things over to your new chosen date providing I am available. By working together we can hopefully find a date that works for us all.
The cancellation terms of the contract mean that your booking fee is non-refundable if you cancel or postpone your wedding due to COVID-19 after 14 days of signing your contract and up until 120 days before your wedding. From then and up until 30 days of your wedding date, 50% of your remaining balance will be due and if you cancel within 30 days of your wedding, 75% of your full remaining balance for your wedding photography will also be payable and I will invoice you for it as agreed.
As uncomfortable as that was to write, I think it's important for all of us to know where we stand and so that you can communicate it clearly to your wedding insurance should you need to.
What Are Our Options if we know our wedding can't go ahead?
If your wedding definitely can't go ahead, it's a very personal decision about what you want to do.
Most of my clients so far have chosen to postpone their wedding to next year and even the one after and I am working with all of them to make it possible at no extra cost.
There are quite a few options if you really don't want to postpone too far, but you will most definitely have to change the format of your wedding.
Hopefully all will be well between now and your wedding date and you won't have to move or cancel it, nor change too many of your plans.
As hard as it can be, try not to get sucked into the Coronavirus overwhelm through the information overload on the internet, radio or office rumour. And if you're like me and you're an lbc addict, I strongly recommend turning it off and rediscovering podcasts and audiobooks at this time instead.
This is a situation that none of us wanted or expected to be in, and all I can offer is to work with you to find a solution for your individual situation.
And if you're at all worried about COVID-19 or just want to talk it through, give me a call and let's talk.
Maria xx