The Hurlingham Club is one of my favourite London Wedding venues. It's chic and glamorous and surrounded by 42 acres of exquisitely tended grounds. It exudes a tranquility and a laid back air that brings back the flair and mood of yesteryear. It entices you to watch people walking the grounds or playing cricket and enjoying a lazy sunny afternoon drink or cup of tea. You just don't expect such an elegant, exquisite and lavish wedding venue to be found in the heart London. This makes it the perfect venue to host your wedding and to create to most stunning Hurlingham Club Wedding Photography.
If you're thinking of having a Hurlingham Club Wedding, here are a few things to keep in mind.
Hurlingham Club Wedding Photography tips
About the Hurlingham Club
Although The Hurlingham Club is so close to Central London, it has a country manor feel. Situated in the heart of Chelsea, it is both glamorous and easily accessible. This will make both the arrival and way home easy for you and your guests. It has a luxurious but relaxed feel. From the most elegant ball gown wedding dress to that quirky colourful number, no wedding looks out-of-place here and your guests will be wowed from start to finish.
The Hurlingham Club has three very distinct areas that can host up to 1000 guests. That's a lot space for a lot of people. But don't only look at it from a space perspective. The three distinct rooms have a very different atmosphere so they will result in a very distinct look and feel on your day and of course in your Hurlingham Club Wedding Photography too. From an intimate high tea celebration, to a jolly garden picnic overlooking the cricket on the lawn, to a rocking party with a rad band, to an exclusive black tie affair, the Hurlingham club can accommodate any sized wedding from small and intimate, to very large. Each engagement shoot and wedding I have shot here has been completely unique, so check all three areas out beforehand and find the one that suits you and your celebration best.
'I do' at the Hurlingham Club or somewhere else
For your ceremony and celebration you can choose from the breath taking turn of the century conservatory, or for larger parties, the absolutely glorious orangery. Both are bathed in light and will gladden your hearts as you step in an enjoy the view. Wedding receptions can be made to have an intimate feel with foliage and a sea of candles or a whimsy happy feel with all the colourful details of your choice. Floral chandelier anyone?
You can use the Hurlingham Club as a one stop shop and have both your wedding ceremony and your reception there, or just one or the other. With either, you will have access to the grounds which provide the most brilliant backdrops for your engagement or Hurlingham Club Wedding Photography. And as for the reception, you can always add your personal touch with the details.
Want to have a brass band play during your cocktail hour, or ethnic dancers to introduce the dancing part of your evening? Go for it.
Would you like your group shots by the rose garden and your couple shots by the lake during your summer wedding?
Or why not take a walk in the sea of bluebells at your spring wedding? Just think of that gorgeous pop of blue.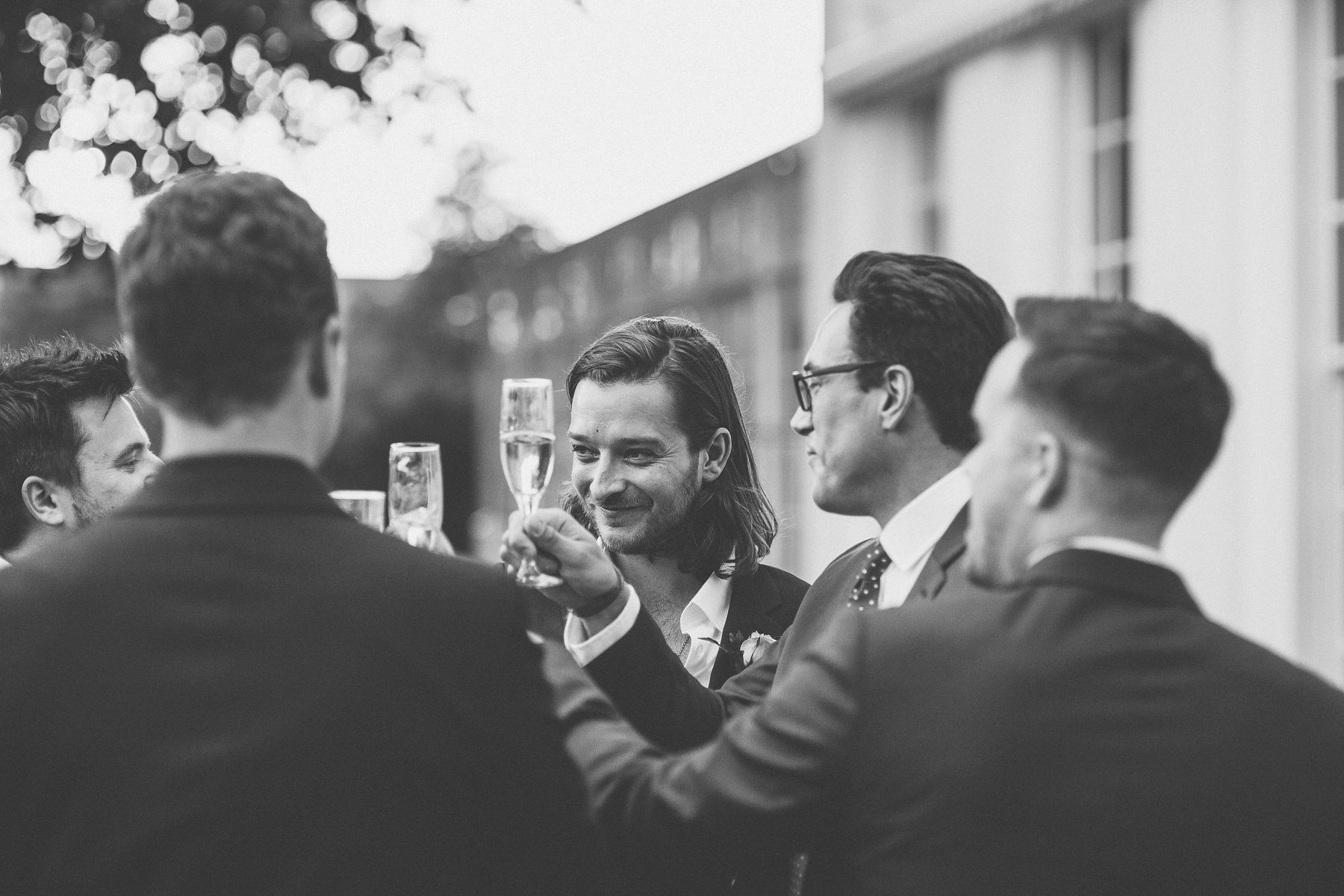 The Where and What of your Hurlingham Club Wedding Photography
The exquisite grounds are on par with the beautiful building. Did I mention the tree growing in the sun room? The bluebell woods, the stream, and the sunken garden are perfect locations for a few relaxed couple shots, so make sure to leave enough time for photos.
The grounds at the Hurlingham Club are vast, versatile and stunning. You don't want to be pressed for time to get to where you're going or end up cutting the Portraits short for lack of time. The seasons here are stunning too with colourful blooms filling the grounds in every season.
The Legal bit
Although it's situated in Chelsea, the registry office that you need to contact if you'd like to have your wedding ceremony at The Hurlingham Club is actually the Hammersmith & Fulham Register Office.
Your Hurlingham Club wedding Entertainment
The food served by the Hurlingham Club team is completely delectable. From canapés, to high tea, to your wedding breakfast, you'll want seconds, lick your plate both times asking yourself if it would be rude to go for thirds.
Bands can plug right in and have your guests strutting their stuff into the wee hours of the morning. As with any brilliant party, you won't want your day to end.
So what are you waiting for? Let's chat about your Hurlingham Club Wedding Photography and what you have planned for it.
Hurlingham Club Wedding Photography highlights
FAQs
What's the capacity at the Hurlingham Club?
The Hurlingham Club can host wedding parties from 8o to 1,000 guests from sit down wedding breakfasts, to informal buffets and dancing.
Is catering provided on site?
Both catering and weighting staff are part of your wedding package at the Hurlingham Club. Various dietary options are available for your day.
Is there parking at the Hurlingham Club?
There is limited parking at the Hurlingham Club available for wedding guests free of charge.
Will we become members if we get married at the Hurlingham Club?
Unfortunately not. Membership applications and the waiting list are currently closed and reviewed annually.
How do we get to the Hurlingham Club?
Connected by the District Line to the West End and the City, the Club is five minutes walk from Putney Bridge Tube station and Putney Rail Station. Sat Nav users should go to 'Napier Avenue'.
Hurlingham Club Wedding Photography portfolio