Now that things are getting a little clearer and we are realising that COVID19 won't be going away any time soon, your planned wedding date might be looming large with not much hope that your wedding can actually go ahead the way you have planned it. You might be wondering what to do if your wedding is affected by the Coronavirus Pandemic.
None of us have been in a situation like this before. It's new territory for both suppliers and couples, so first and foremost, let's try and work our way through this incredibly difficult situation together. My current Covid19 Policy is to prioritise my couples and to help them move to new dates free of charge. If you suspect or even know with certainty that your wedding can't go ahead on the date that you planned it, what can you do?
The Roadmap out of lockdown
On the 22nd February the Prime Minister set out the Roadmap out of lockdown. The earliest date this plan out of the Covid lockdown would see weddings return, is the 12th April. The only weddings allowed at this stage will be socially distanced microweddings with up to 15 guests. As we move through the roadmap and lockdown measures ease further, larger weddings will be allowed again. The roadmap finally foresees all restrictions to be lifted after the 21st June 2021.
So if this puts a spanner in the works, what are your options?
1. Postpone
This is currently the most popular option for both couples and suppliers for weddings affected by the Coronavirus Pandemic. It is likely also the safest option for you, your guests and all of your suppliers too. Many wedding venues and suppliers will work with you to find a new date for you free of charge. It will require a bit of co-ordination to make sure everyone you originally booked is available on your new date. Most suppliers will bend over backwards to help but if they can't, they will be able to recommend a good replacement. Alternatively, you will have to spend some time to find somebody you like as much. Bar money paid that covers their business dealings with you up to this point, most suppliers will return at least part of your booking fee if they can't accommodate your new date. A lot of my current couples have rescheduled to the end of this year and the start of the next. However, as the lockdown continues, it might be safer to reschedule to later next year or even the one after if you can. It sucks for sure, but having to reschedule twice will suck so so much more. And I'm sure you can imagine, that dates are going like hot cakes at the moment. Don't forget to give official notice to your registrars again, and send out new save-the-date cards. Especially where travel is involved, everyone will need time to reschedule their plans appropriately. If you are planning a destination wedding abroad, then things might be a little more complicated. Travel restrictions, different lockdown and quarantine rules, and government policies at your destination might mean that you can't have your wedding anymore. Most destination venues are currently also happy to help you postpone to a safer date. Then sit back and look forward to your wedding just as you planned it at your new date and iron out any of the details that you just didn't have enough time or budget for first time round.
2. Scale down
If you don't want to wait as long as 6-12-18 months more for your wedding, scaling down is an option. Based on the government's guidance, it looks likely that very small weddings will be able to go ahead again from August onwards. You will have to scale down your guest list potentially to just the most important 10-20 guests and strict social distancing measures will have to be in place for the guests that do attend. Then hook up your most vulnerable guests with a live video link so they can be present without risking any exposure to this nasty bug. And don't forget to count your suppliers and the registrars in your headcount. Even a very scaled down version of your wedding will be lovely, but safety will have to come first, so where possible try to keep any indoor spaces well ventilated or even holding the event in outdoor spaces.
3. Move it
If your venue can't accommodate either your current or future desired date, you might want to consider moving your wedding to another venue. This is a difficult choice to make, and it will involve a lot more planning on your part. Many venues have long waiting lists that are getting longer by the minute with so many rescheduled weddings. It is also uncertain how much of your deposit you would get back from your venue, and depends highly on your policy terms whether your wedding insurance will cover it. However, depending on the date, most of your other suppliers should be able to help, as it's a pure location swap. If you have the space you can always have an outdoor wedding or move your wedding to a marquee in a family owned property. These will be more in line with social distancing measures for weddings and won't be affected too much by the Coronavirus Pandemic. Just keep in mind that the closer your date is at the moment, the more social distancing measures and number restrictions might be in place, which will affect both your guests and suppliers.
4. Elope & celebrate in style later
If you really can't wait, and your wedding definitely can't go ahead, eloping is always an option. The distance you can go will depend on government guidance, but as registry offices open, there should be more options. Go to the registry with just your photographer and your witnesses when they open up again. Or have a blessing now and do the legal bit later. Celebrate your special day together as a twosome and spend the day holding hands. Enjoy each other's company in your favourite place and get simply the most amazing photos without any time pressure. Then plan the party of the century when this crazy time is over and celebrate with all your loved ones in style without the wedding price tag. A great photographer (and videographer if you're that way inclined) will be worth their weight in gold and will capture all the memories for your loved ones to view, feel part of and coo over. They might even do you a special deal if you book them for both the elopement and party later. Because who'd want to miss that?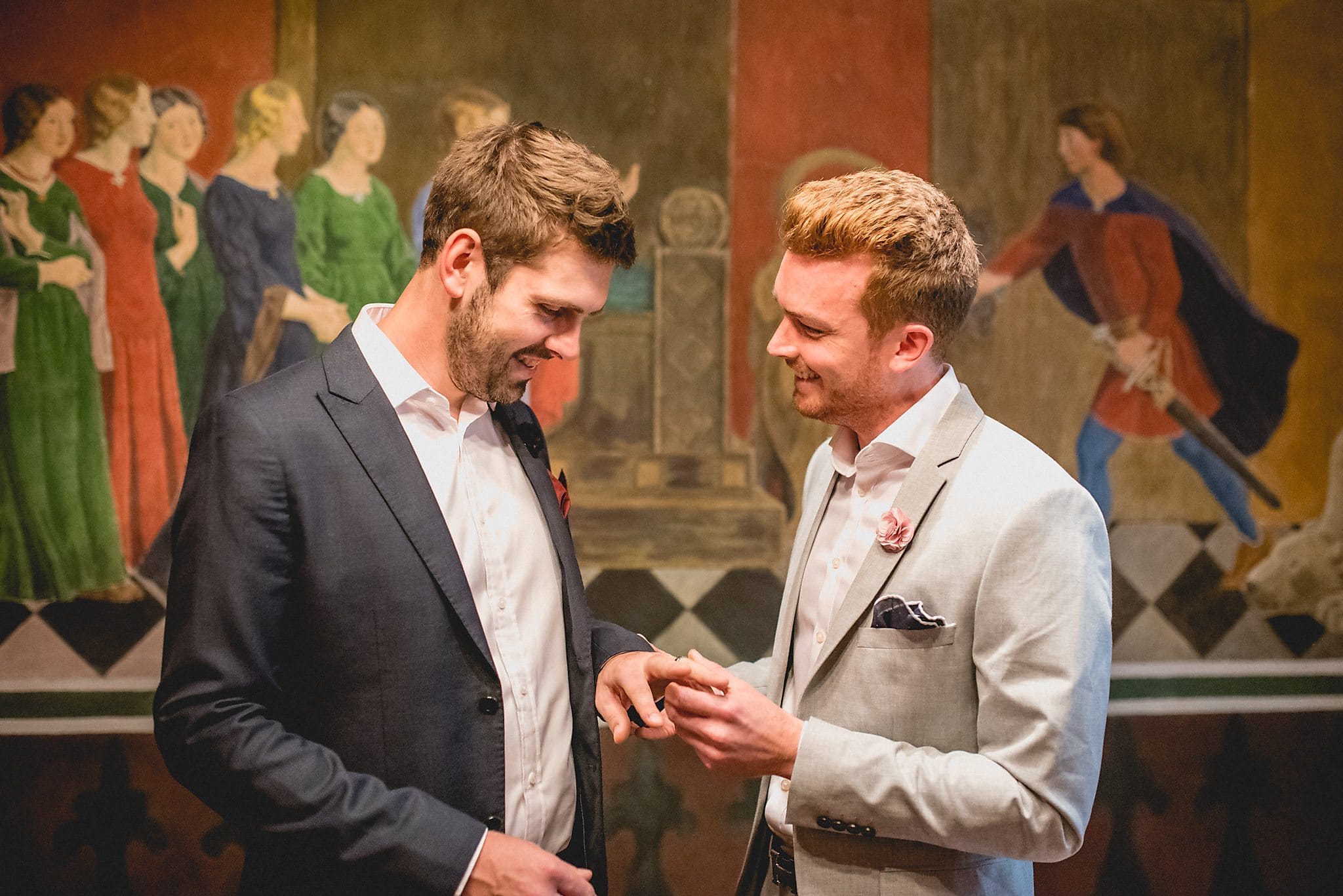 5. DIY
Celebrate on your original date. Get dressed up and go through the motions of your wedding ceremony while your families and friends watch via video link. You can write your own vows, have your favourite people do readings on zoom, exchange rings and declare yourselves husband and wife. Then do the legal bit with a skeleton crew and have a massive party later when this is all over. It will have so much meaning down the road, and you won't have to go through the stress of rescheduling everything because your wedding has been affected by the Coronavirus Pandemic. Just make sure your internet connection is up to scratch, so nobody feels left out. And don't forget to hire a photographer to capture all the photos for you to share with your family and friends. Socially distanced, this should all be possible.
6. Cancel
As any good business person will tell you, cancelling is always the last resort. This is definitely the nuclear option that nobody really wants to see. You are unlikely to get any of your money back, and your insurance won't cover you either. If you decide to cancel, when postponing is an option, they are very unlikely to pay out. In many ways, this can be the most stressful and expensive option, while you try to untangle the finances with all of your suppliers. And let's not forget, you will still not be married at the end of it. It all might feel endless and hopeless at the moment. It might seem like things will never get back to normal. And especially if you've already rescheduled everything once, doing it all again might seem more trouble than it's worth. But don't despair. Couples will again be able to marry when this is all over. Things will return to relative normality. Venues will reopen, cake makers will start baking and florists will decorate with flowers. And all of your suppliers will be dying to be part of your beautiful day. Isn't it worth waiting just a little bit longer to see your plans come together, to experience the happiness and pride in your loved ones' faces, and to dance the night away knowing that you've finally become husband and wife?
If you would like more advice about your wedding photography, or if you're looking for a photographer for your new wedding date because your wedding has been affected by the Coronavirus Pandemic, then get in touch. I'm always happy to help.
And if you like this post, please pin, comment and share