I have been well and truly spoiled with my weddings, the most stunning venues, beautifully personal details and the LOVELIEST couples. One wedding just like that was Catherine and Matt's gorgeously elegant and chic relaxed London Merchant Taylor's Hall Wedding. It was all that and SO MUCH MORE.
These two lovebirds got married on the same day as a certain Harry and Meghan, which meant the city was as quiet as I've ever seen it. Perfect for a relaxed London wedding, especially one at the impressive Merchant Taylor's Hall. And awesomely because of that, when it came to locations for their wedding portraits, we weren't fighting with tourists every step of the way.
Iconic Locations And A Relaxed Wedding at Merchant Taylor's Hall
I took Catherine and Matt to one of my favourite places in London, St Dunstan in the East, and it was deserted. I love the way the light filters through the high arched windows, and how the ruins have been reclaimed a little by nature, despite being surrounded by contemporary London skyscrapers. It has a certain magic about it and I love it.
After our walk to St Dunstans, we headed to the river and the iconic Leadenhall Market. It was gloriously sunny, and London was looking its best as we snapped pictures overlooking Tower Bridge and the Shard. I really love London and its hodge podge of architecture. It's a skyline like no other.
And I haven't even touched on the wedding venue itself yet. Cathy and Matt chose the splendour of the Merchant Taylor's Hall for their ceremony and reception. What a place! Beautifully historic and effortlessly grand, with an amazing courtyard space. What's not to love? The couple looked perfectly at ease and at home in this exquisite space, and they had great fun talking and mingling with their guests.
The speeches at this relaxed London Merchant Taylor's Hall wedding were a hoot. I love it when a bride takes the mic. Way to break that mould. Then, as evening drew in and not at all surprisingly, the dance floor was packed. So many epic moves, so little time. The day was seriously fun.
Are you planning a relaxed London wedding? Or is Merchant Taylor's Hall your stunning venue too? Want photographs that pack a punch of personality? Then we need to talk.
Cathy & Matt's Relaxed London Wedding Highlights
If you're short on time, then jump straight into Cathy and Matt's gorgeous relaxed London Wedding Highlights, or sit back and take a look through my favourites below.
Relaxed London Merchant Taylor's Hall Wedding Favourites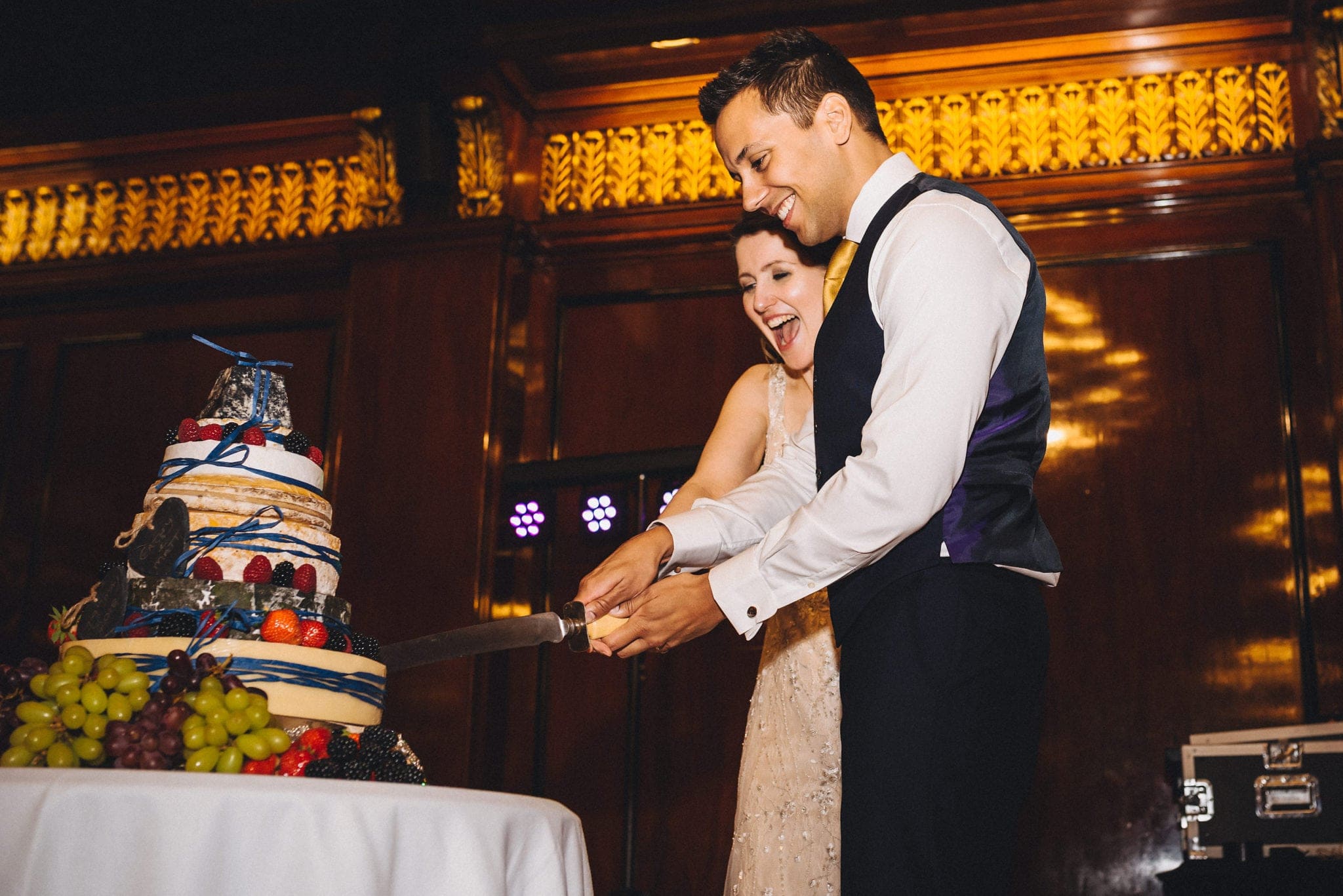 If you like this post, please share, pin, and comment: