I haven't been to Windsor in quite a few years, so I was quite excited to capture Kate and Dave's Windsor pre-wedding photo shoot here. After a full week of rain and floods, we really lucked out with the weather. The sun was shining, the temperature was mild, and the rain stayed away. We met for the golden hour and captured some lovely moments.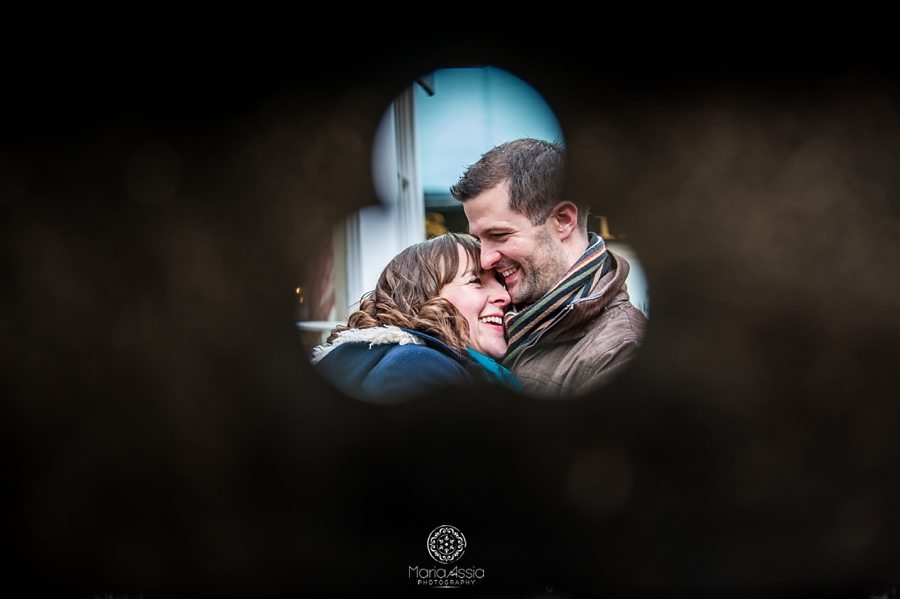 A Windsor pre-wedding photo shoot with lots of laughs and jokes
Dave made Kate and me crack up, which also made this Windsor pre-wedding photo shoot one of the most hilarious I've shot in a while. Just look at the goofiness below! 😀
After stopping off at Windsor's church and Guildhall, where Kate and Dave tied the knot later in the year, we also stopped off at Windsor's Crooked House. After that, Kate and Dave took me down to the railway tunnels, which made for some dramatic shadow and light shots. I love the moody light down there.
We then went on to the Christopher Wren Hotel, where their wedding reception was and after a quick break and an always welcome cup of tea we captured some last shots at Eton bridge with the sun just about to set.
I had a blast shooting Kate and Dave's Windsor pre-wedding photo shoot and hope you like it too.
If you are planning your Windsor engagement shoot or you are looking to book me as your Windsor wedding photographer, drop me a line to check my availability or head over to engagements to learn about what you can expect and to pick up all the tips you'll need to make your engagement shoot a success.