After an amazing lavender field engagement shoot and lots of laughs and chats, I couldn't wait to see Natalie and Lawrence again for their Sunbathed Funfilled Horsley Towers Autumn Wedding. And what a day it was!
Horsley Towers in Surrey is such a unique wedding venue and it's fast becoming one of my favourites wedding venues to shoot at, especially for a sunny autumn wedding.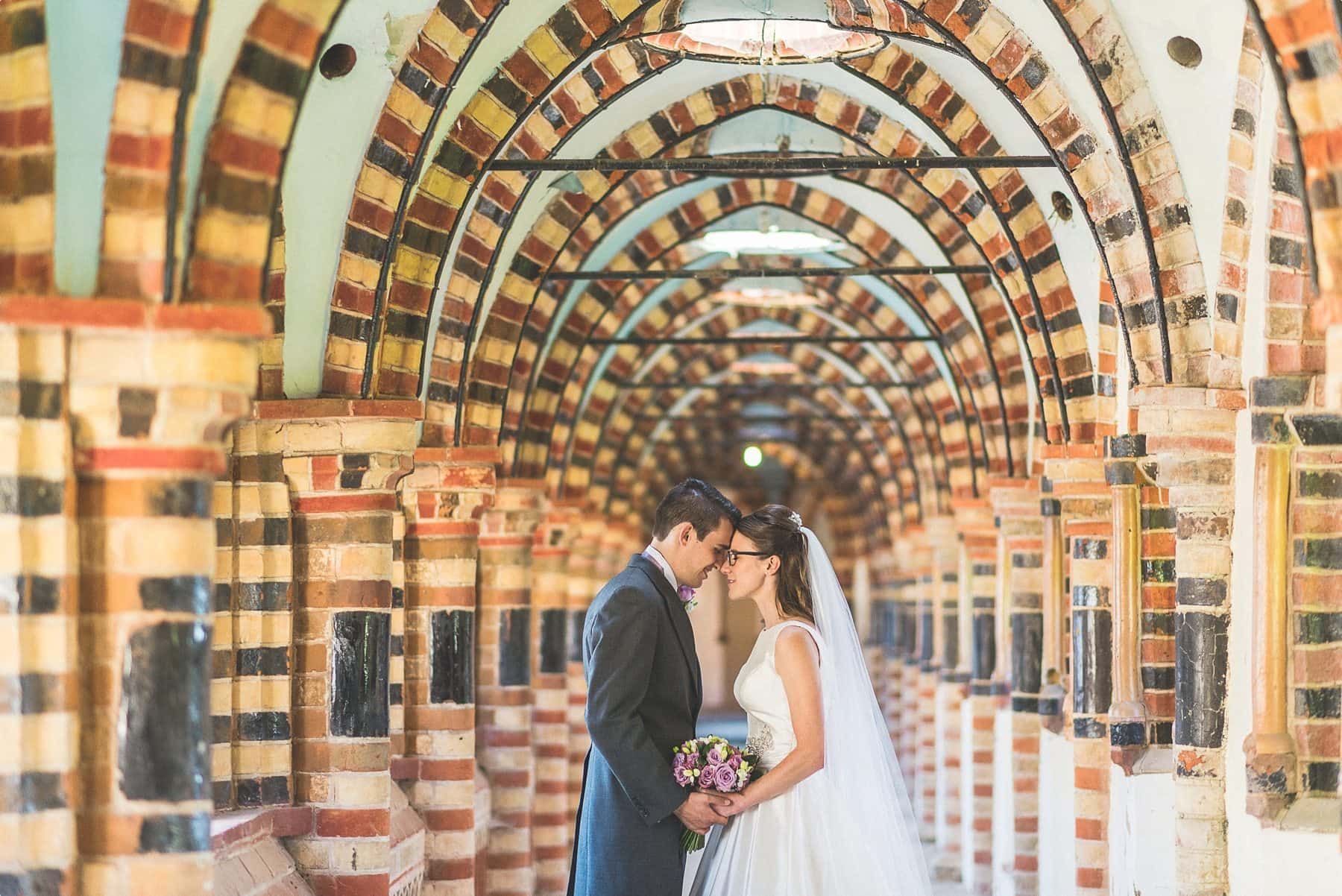 Horsley Towers weddings are wonderfully different
Natalie got ready with her besties at her parents' house and it was a morning filled with bubbles and giggles. It was a warm day bathed in glorious sunshine, and the Autumn leaves were starting to fall and roll across the garden. Lawrence had written her a wonderful card and she couldn't wait to see him in just a couple of hours.
As she climbed into her vintage Rolls Royce, she could hardly wait. The wedding car took her down the luxuriously long drive towards Horsley Towers. She saw wild deer grazing lazily in the autumn sun. Everything was perfect and she looked stunning.
She arrived and her bridesmaids cheered and hugged her when she stepped out of the car. This was it. She was on her way to marry her best friend.
Beautiful couple portraits in a gorgeous venue
With all its elegance and romantic grandeur on the outside, Horsley Towers has a deeply hidden secret. And as the bride and groom Natalie and Lawrence got full access. I'm talking of course of the amazing arched tunnels and romantic chapel. Unless you already know, you'd never guess from the outside that they are even here. But they are and the best thing is that they are easily accessible and gorgeous in any weather.
While their guests enjoyed the bubbly and the nibbles, we took a few minutes to explore this beautiful part of the venue and take some wonderfully elegant photos too.
Then we took a short stroll to the back of Horsley Towers where it stunningly reflects in the lake. And what a view it was. Peeking in between thick leafy branches, Horsley Towers looks like a fairy tale castle. It gleams luxuriously in the sun, reflected in perfect symmetry on the lake. It beckons you to come closer, to take 5 minutes to yourself and to let the beauty of your day sink in. And Natalie and Lawrence did.
They then headed back and to their family and friends and enjoyed the festivities that came next. From a standing ovation to the groom for his song speech, to the imaginative shapes on the dance floor, this autumn wedding had it all.
So, if you're planning your Wedding at Horsley Towers and you would like a photographer who absolutely loves and knows this venue, then let's grab a cuppa and have a chat.
Sunbathed Fun filled Autumn Wedding Favourites
Here are some of my favourites from Natalie and Lawrence's wonderful day.