If you're worried about rain on your wedding day, then you're not alone. Remember Alanis? Wouldn't it be ironic? It's one of the concerns that I hear most often from brides, right alongside falling flat on your face at the end of the aisle and forgetting your vows, which I'll talk about in another post.
Since we live in the UK where it rains anywhere between 108 and 205 days in the year (according to the Met Office), and you're most likely getting married here, I won't lie, it can happen.
But, I'm also here to tell you that just because it rains on your wedding day, it doesn't have to mean that your day won't be amazing or that you'll end up with crappy wedding photos. This Smeetham Hall Barn Rustic Rainy Wedding will show you how.
A candlelit ceremony at Hedingham Castle and then onto Smeetham Hall Barn
Lauren and Mathew exchanged vows in a stunning and intimate candlelit ceremony at Hedingham Castle, which since it was all inside and lit by candle light, made the rain completely irrelevant, and then they went on to have a Smeetham Hall Barn Rustic Rainy Wedding. But if you look through the photos, you probably wouldn't think that it was raining too badly. Of course there is the odd parasol and umbrella here and there, but on the whole… it was a relatively dry day, right?
Well, actually, apart from a short gap right after the ceremony and just in time for the group shots, it was pretty much raining aaaaaaaaall day, sometimes just as a light drizzle and sometimes in a downright downpour.
But we made do, and not just that, Lauren and Mathew were incredibly adventurous and committed to their photos and even joined me in the fields behind Smeetham Hall Barn, where we found a few puddles and a bit of mud, and also gorgeous tall corn, and long wild country grasses, and beautiful views over the rolling hills.
Lauren donned some flip flops that were actually meant for the dancing later in the evening (very stylish!) while Mat grabbed a parasol umbrella to help ward off most of the rain and off we went.
The photos are stunning and some of my favourites too! Lauren's red hair and her long wedding dress train and veil stand out gorgeously from the backgrounds around Hedingham Castle and Smeetham Hall Barn. Mat's dark blue suit is stylish and complements Lauren beautifully. Breathtaking!
I love the matching vintage morning gowns the girls wore in the morning while getting ready and sipping champagne.
And just look at those flowers. Did you know I adore thistles? Swoon!
And let's not talk about the naked cake and the crazy dancing! Looooooove it.
Anyway, back to my tips about rain and this Smeetham Hall Barn Rustic Rainy Wedding… Ok, so if you want to make the most of your photos in rainy weather here are my tips to help you do just that.
Tips for a Smeetham Hall Barn Rustic Rainy Wedding
Commit! It will make your photos awesome. Don't worry about your dress too much (WHAAAAAT?). The main part's over, it will get a little dirty anyway (trust me on this – you should see it at the end of the night!), and you're only wearing it that one day, and what are dry-cleaners for?! Seriously!
Bring wellies. Even if the weather report says it's going to be sunny. Bring them. It's a couple more items that can make all the difference should the weather report be wrong. That way you don't have to worry about your gorgeous shoes getting muddy either and they can be fun in shots too.
If you don't have wellies or you don't want to lug them along, opt for flip flops. Same thing in green, if you know what I mean.
Bring an umbrella or a parasol. If you plan it beforehand, you can buy a really pretty one, which will make you feel so much less grumpy about the rain and it can double up as a prop for creative night shots too. Sweet!
Choose a venue that works well in all seasons. Most venues lend themselves to both great and bad weather, but some don't. Keep possible bad weather in mind when you're planning your wedding venue and your wedding photos. Of course your wedding photographer will make anything work if they're good, but a venue that 'works for its money' is worth its weight in gold.
Trust your photographer. They've done this before (if you've booked me, I guarantee it). I might have soaking wet shoes, but I will do anything to get the best out of your shots. I have laid lengthwise in muddy puddles, knelt down in squelching dirt and laid on my back on wet grit. If you trust me and come along, I will try get the best shot possible for you, I promise. As Mat put it: "It wouldn't be a shoot with Maria, if we weren't knee deep in mud!" Haha, I couldn't have said it better myself. (Btw, between you and me, as a girl from the Mediterranean, I much prefer dry sunny weather, but shhhhhhhh, that's a story for another time.)
Keep these things in mind and you'll be much less stressed and much happier on your rainy wedding day. And if you want somebody, who isn't scared of a little water and will actually make the most of it, then give me a shout.
And in the meantime, feast your eyes on Lauren and Mat's glorious Smeetham Hall Barn Rustic Rainy Wedding.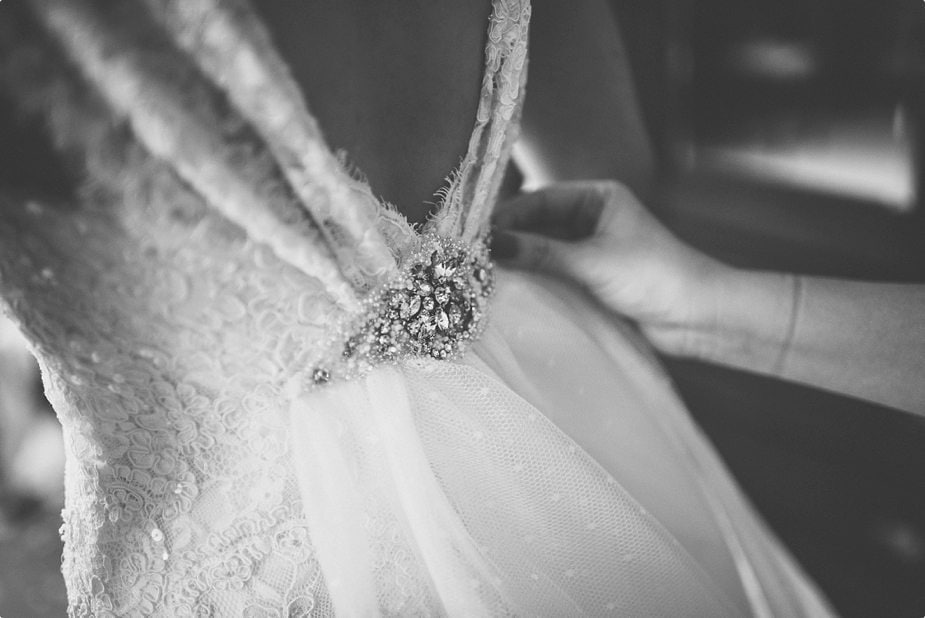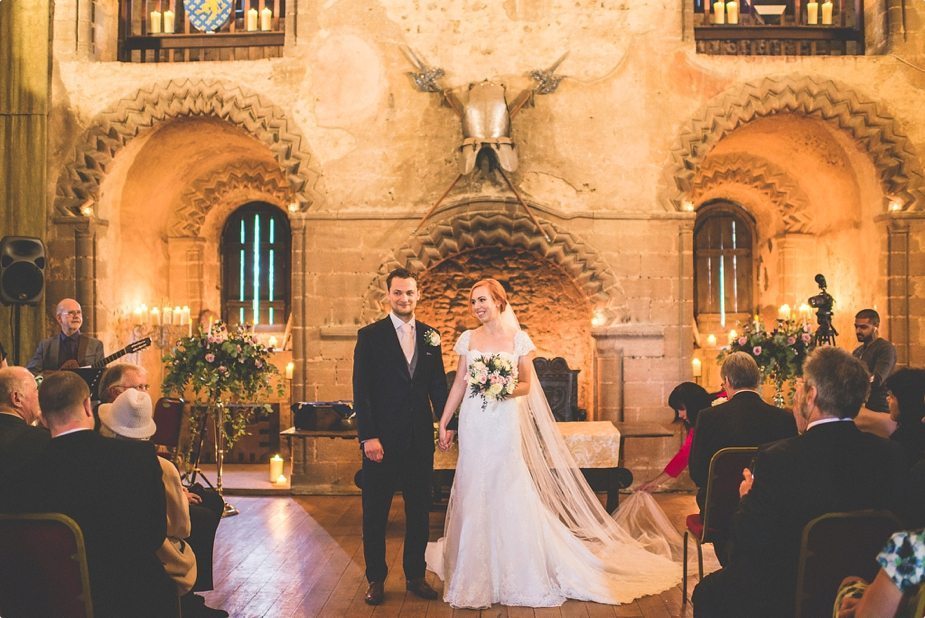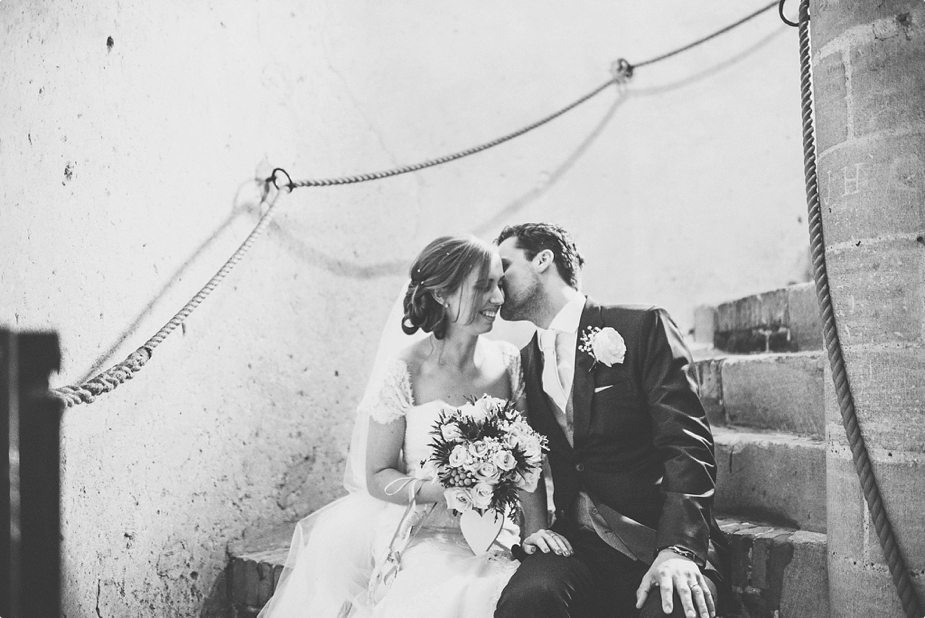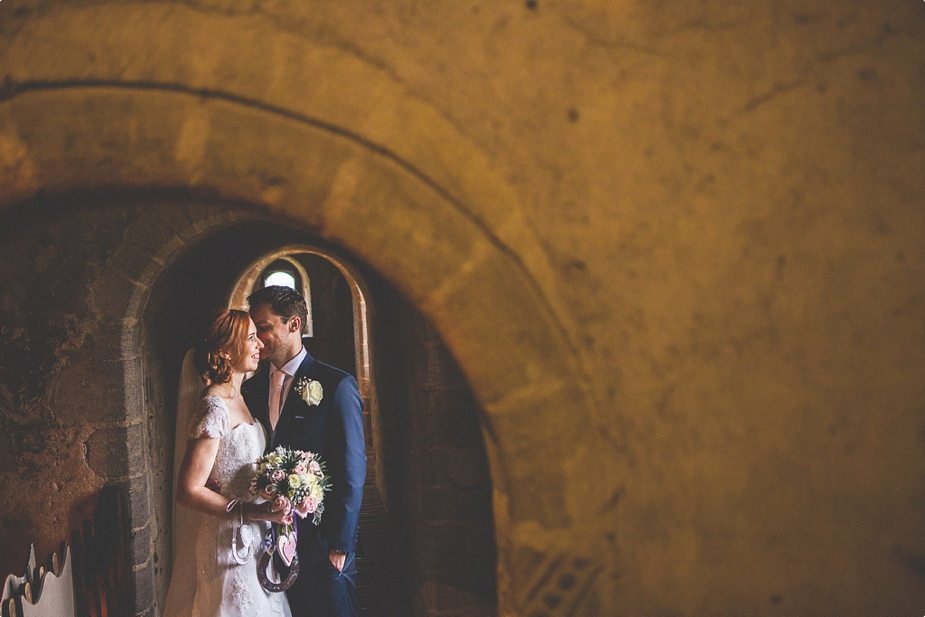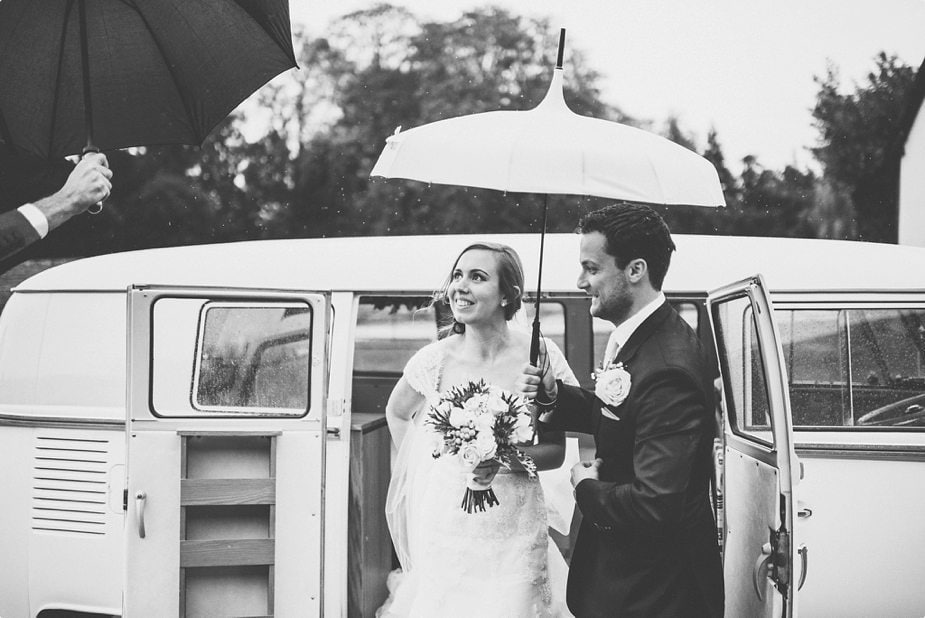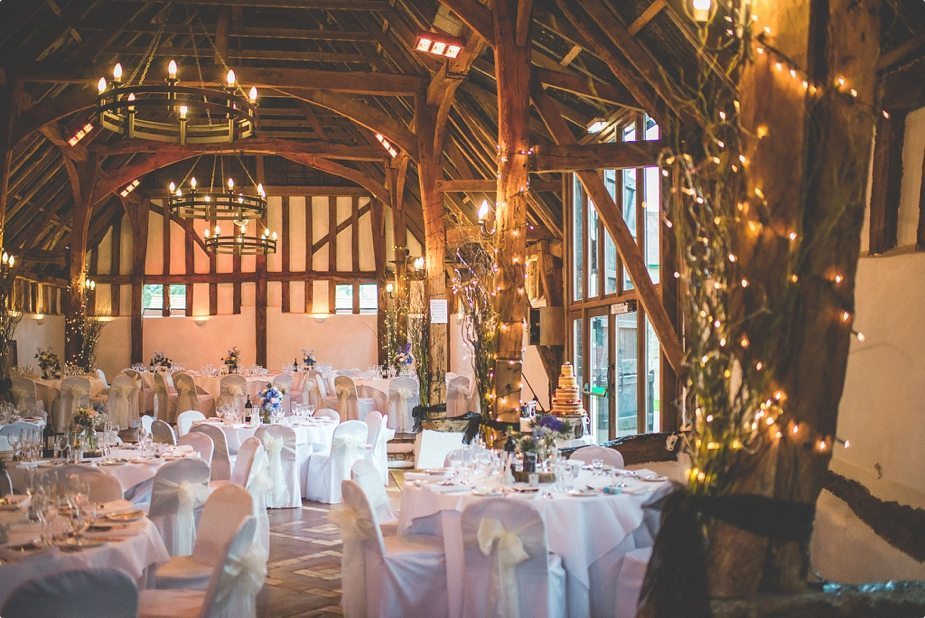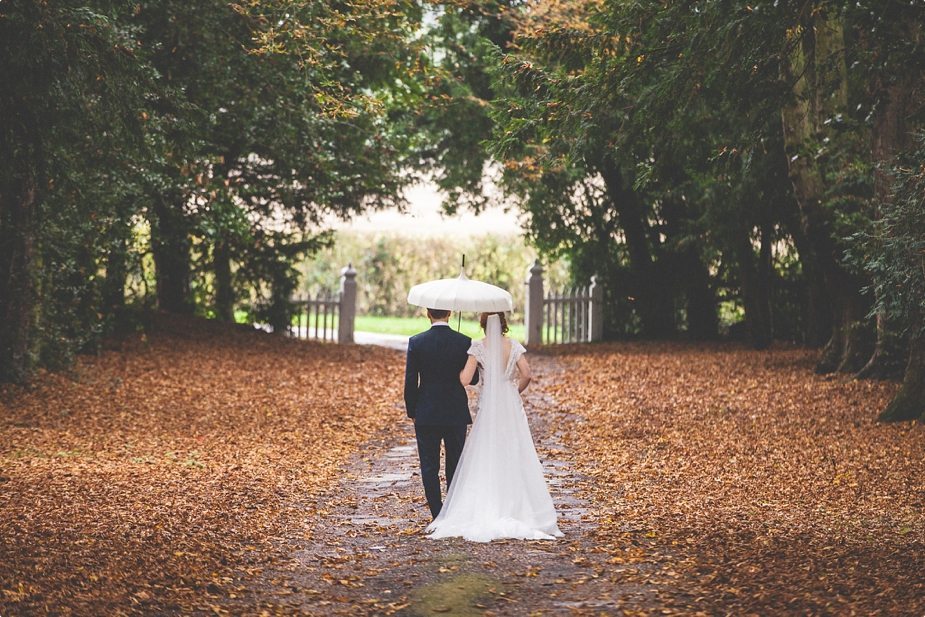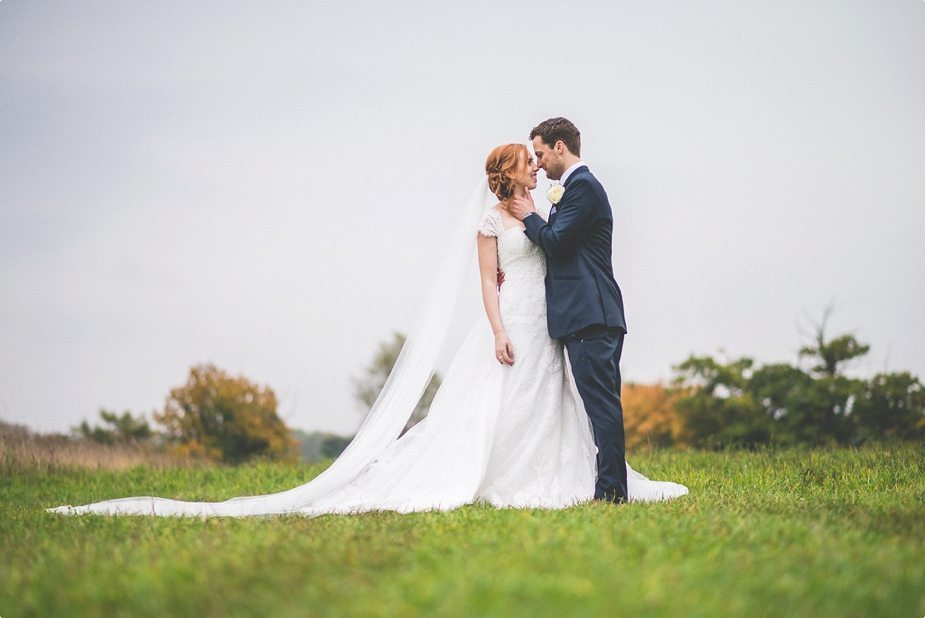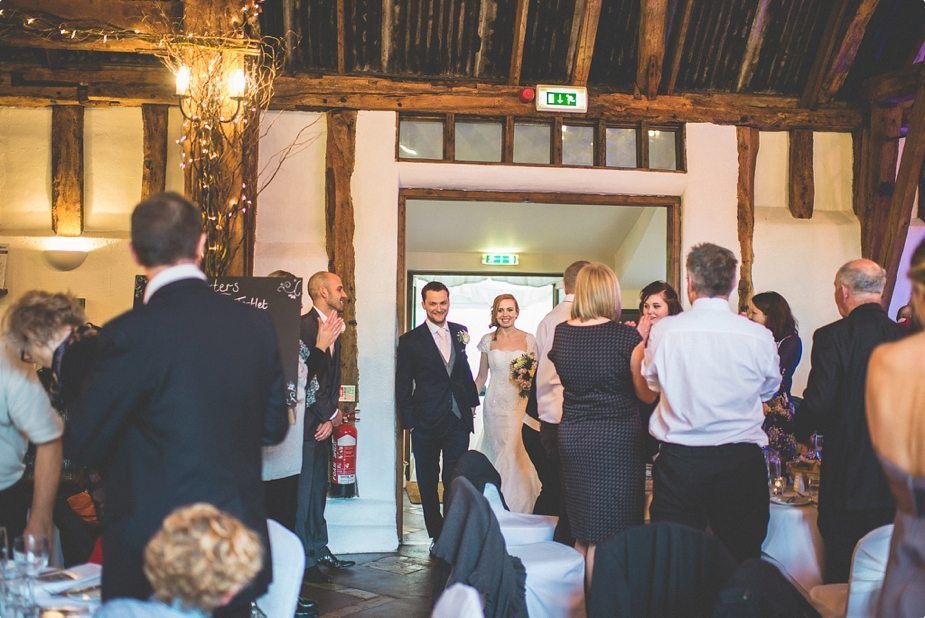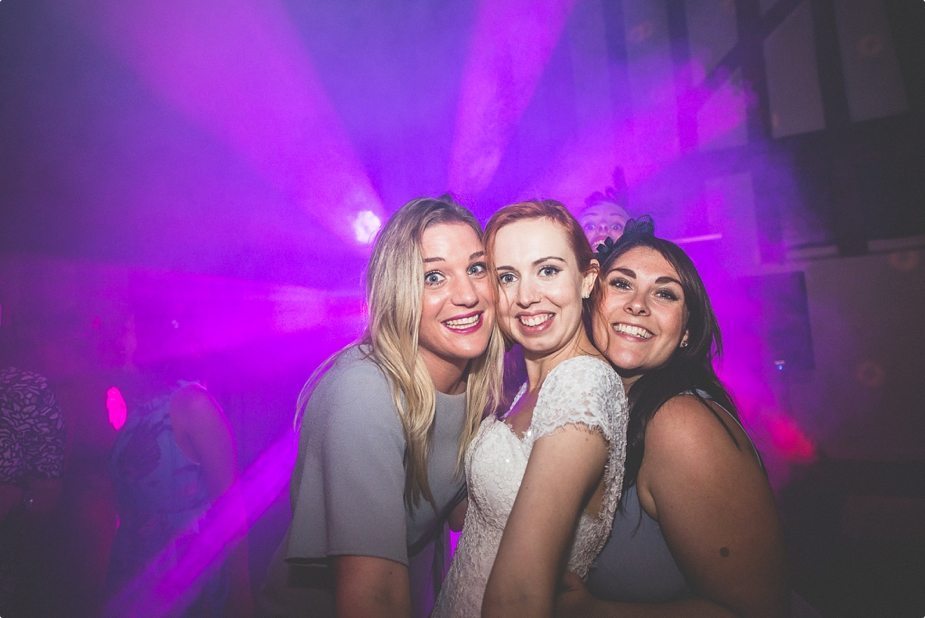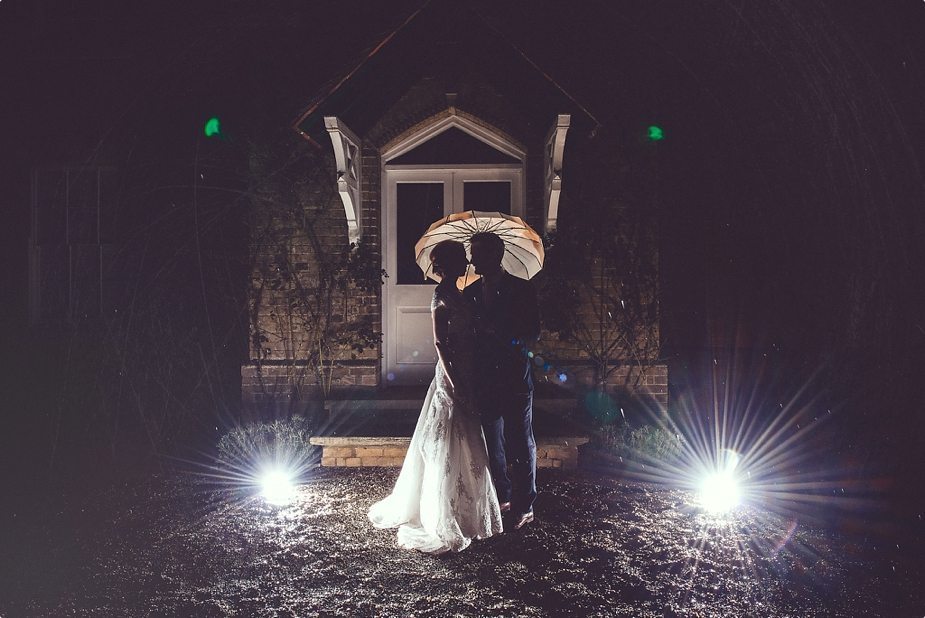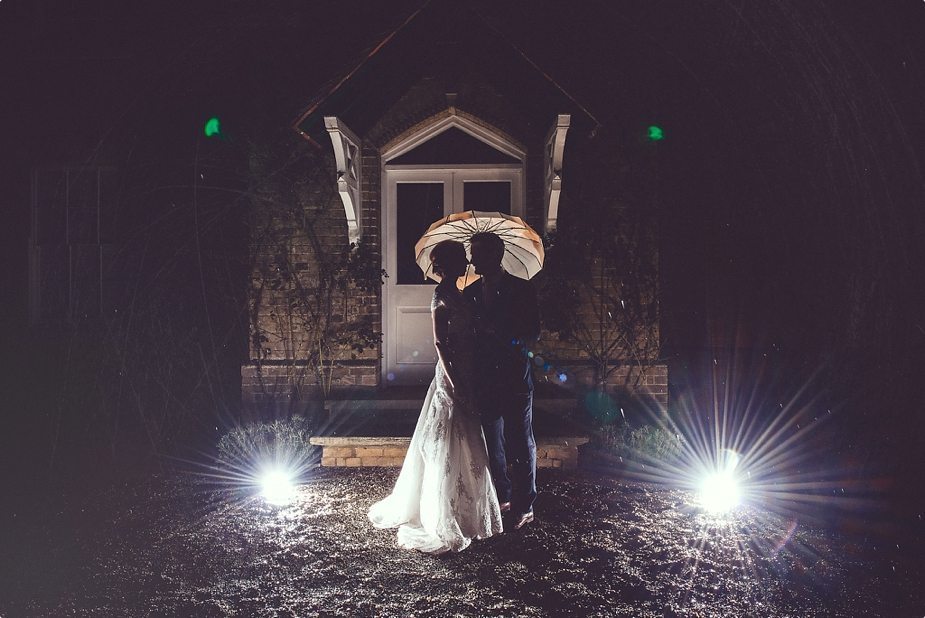 Pin, share and comment: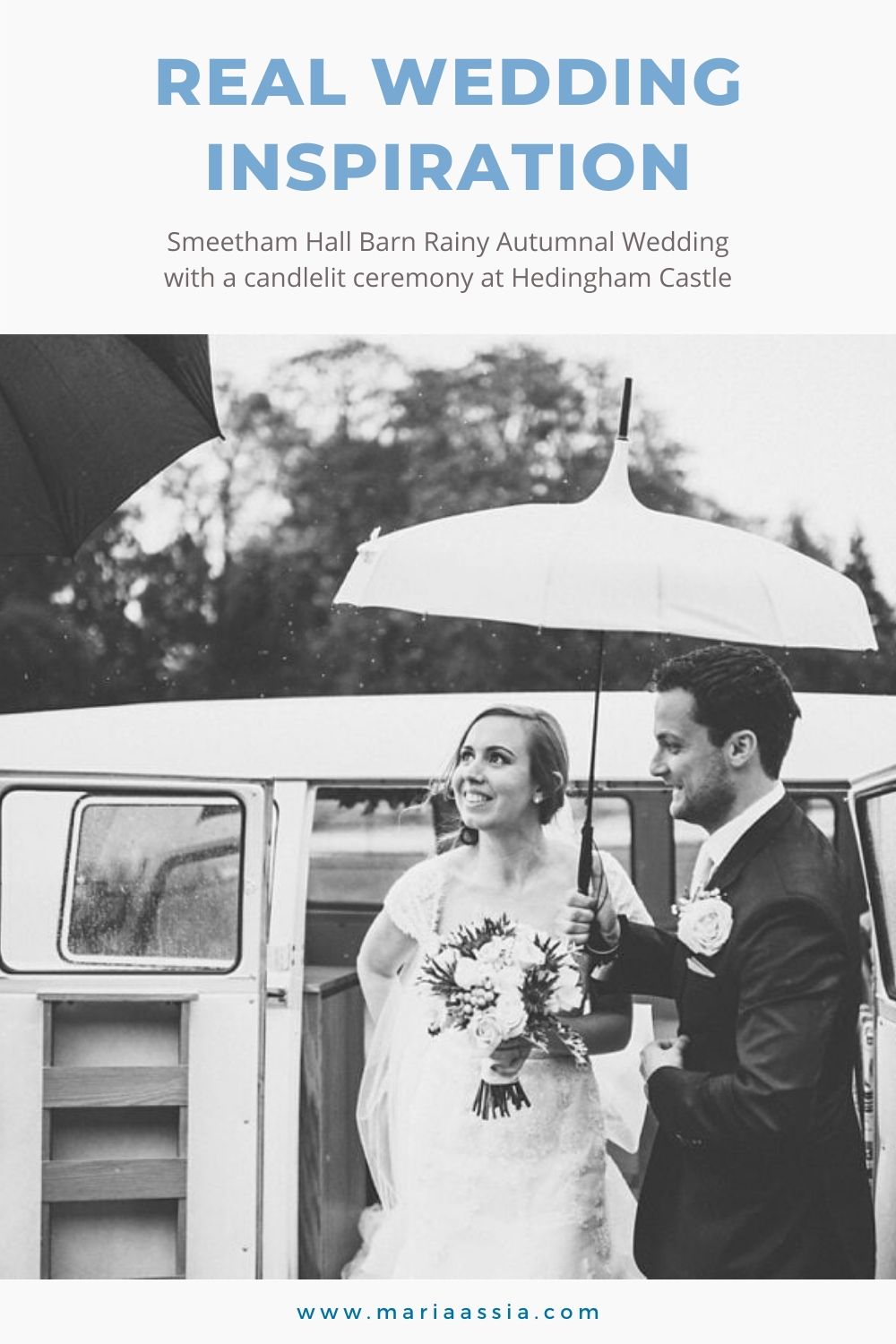 How to get there:
You can find…
Hedingham Castle
Bayley St
Castle Hedingham
CO9 3DJ
t: 01787 460261
Smeetham Hall Barn
Smeetham Hall Ln
Bulmer
Sudbury
CO10 7EU
t: 01787 374544