A pre-wedding shoots is a great opportunity to have a lovely date with your man with the bonus of gorgeous photos at the end. Yay!
You also get to know your photographer and how they work and they find out how best to photograph you, which is so so important for your wedding day.
But what can you do to make the best of your pre-wedding shoot?
Here is how you can make it stand out and make your photos really spectacular:
Trust your photographer
Most of my couples tell me that they are unphotogenic and that they feel uncomfortable in front of the camera. Seriously, I can count the number of times that a couple hasn't said this to me on one hand!
It is my job as your photographer to make you feel at ease and to help you look great in your photos.
I promise, even if you start out feeling a little awkward, I will guide you to the locations with the best light, maybe give you pointers on how to stand or what to do. You will soon relax and your photos will look fabulous as a result.
If you're really nervous, one drink has never hurt anyone and might just take the edge off enough for you to feel more at ease. Don't overdo it though!
🙂
Location, Location, Location
The location you choose for your shoot really affects the look, feel and vibe of your pre-wedding shoot.
Think about it! If you go to a beach, to a park, to an urban area or to an old train museum it will look completely different. A dilapidated building will have a very different feel to a shoot over brunch in a café or in a library.
If you're really stuck, I can make a few suggestions for you to choose from. There are always new places added to my photography bucket list that I'm itching to shoot at!
🙂
Your chosen location might have stunning views, gorgeous nature, a funky graffiti or some tall grass that you can't wait to roll around in.
Don't be shy to suggest a location. On very rare occasions you might need to ask permission to use your chosen location for your pre-wedding shoot. This rarely ever happens, but if you are ever really unsure about it, send me a quick email.
I have captured some of my favourite engagement shoots at a beach, in a cornfield, at National Trust properties, at a National Park, along the Thames, a London canal, woods, and a busy London market. I've also been knee deep in water and flat on my tummy in a field of poppies.
How about a walk along the Seine in Paris or a quick nip into Tivoli in Copenhagen?
I'm up for anything and love to shoot at new locations, so choose a favourite place, somewhere where you've always wanted to go, or somewhere that reflects who you are.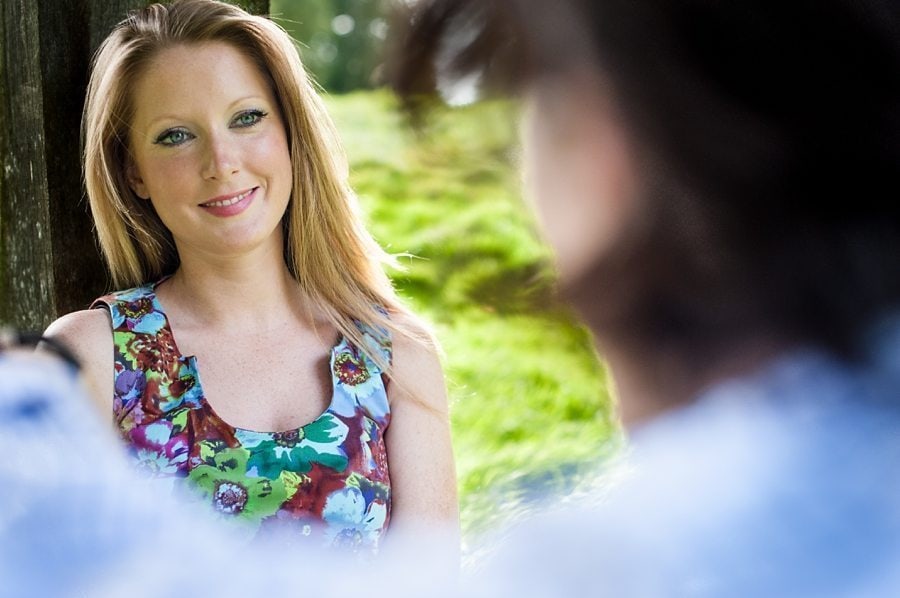 Style
Have an idea of what you would like your shoot and your photos to look like?
Would you like to have a picnic shoot?
A punting shoot?
One that features lots of flowers, tea cups, vintage suitcases?
Do you love to play pool, ride your bike, pick strawberries?
Love reading above all else or playing online games?
I work with some amazing suppliers, and if you're up for it we can style it up or style it down to make your idea come to life. Drop me a line and let's make it all about what you love!
Timing
Although there are no hard and fast rules, I usually suggest that you book your shoot for a date at least 6 weeks to 1 month before your wedding, so that you can enjoy these lovely images well before your wedding day.
Apart from this, I'll follow your preference. You could book your pre-wedding shoot soon after booking me as your wedding photographer, or at a later date if you are going for a specific look and feel.
Some locations look better at certain parts of the day or at specific times of the year and different parts of the day and times of the year look different in your photos.
When you book your shoot, I will likely suggest a time of day that will offer the best light for your images, so please make sure you arrive on time, as the light often changes pretty quickly.
The shoot usually takes around 1-1.5 hours but sometimes unforeseeable things do happen, like a 10 minute delay on the train. Please make sure you don't plan your timings too tightly and instead look forward to a relaxed day spent together celebrating your engagement.
Be close
Hold hands, hug, walk together, stand close, smile, laugh, interlace your fingers… even kiss. You are on your engagement shoot after all.
You'd be surprised how nerves and new surroundings can distract you and you might just forget. Or you might feel a little embarrassed about being close in front of the camera.
But trust me, the more you can let yourself go, the more natural and unposed your photos will look.
Chat to your fiancé, make him laugh and get him to joke with you. Keep the mood light. The natural spontaneous reactions are what look great in your photos and show your connection. It will show in your photos and will make them truly about you and your relationship.
Be natural
Stiff poses are very rarely what your photographer wants to see. There might be certain shots when holding still is important in order to create a more elaborate shot, but on the whole, I much prefer you to just be yourselves.
Move between poses and interact with each other. The more you goof around, the more you enjoy it and the more you let go the better your photographs will be.
If you want some more ideas about posing take a look at my guide on how to pose for photos.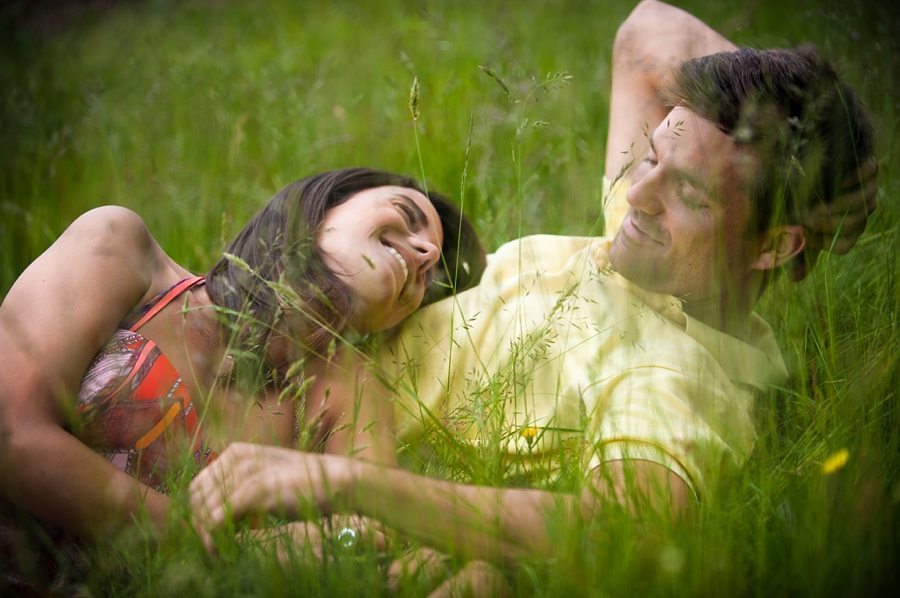 Look your best
Your outfits and accessories affect the look and feel of your photos as much as your location and the combination of the two can produce amazing results.
Drop me an email if you have any question about how your planned outfits will work at your chosen location.
Also check out my guide on what to wear in your photos and my other useful Hints and Tips about Engagement Shoots.
😊
Have fun
Seems obvious, doesn't it?
But it's really important!
To make the most of your pre-wedding shoot just be you.
The more you are yourselves and enjoy your shoot the better your photos will be.
Can we have a couples shoot if we're not getting married?
Hell yes!
Although most couples choose to have a pre-wedding shoot as part of their wedding photography package, post-wedding shoots or 'couples' shoots are also perfect as anniversary gifts, for Valentine's day, for couples who would just like some gorgeous photos of themselves, and of course for those already married.
If you would like to book your couples or pre-wedding shoot, or have any other questions I'm always happy to hear from you.