With just a month to go until her due date, Lanier was keen to go out of London to find a more adventurous location for her maternity shoot. Knole Park in Sevenoaks in Kent just called to me, and at this time of year, it was the perfect place for a maternity shoot to show off Lanier's lovely pregnancy bump.
Lanier fell in love with it and came to Knole Park with her husband Brian and their gorgeous puppy Josephine. All three of them are in the UK for a couple of years from the US and they love to explore the English countryside.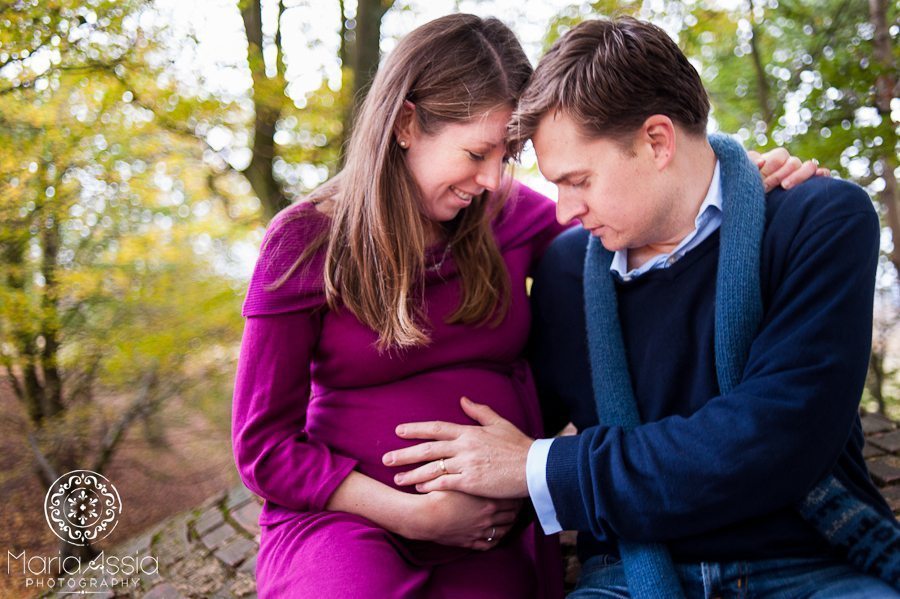 A Knole Park Maternity Shoot
The light at Knole Park was warm and golden and really brought out the autumn reds, oranges and yellows in the leaves on the trees and on the ground. I just couldn't resist featuring these colours in my photos to frame and show the love between these three and the joyous excitement at the little baby coming into their lives in the very near future. Also check out the last shot below, for the crazy light we had on the day.
Josephine was very intrigued and excited by the deer that roam freely around the magnificent grounds of Knole Park and Lanier and Brian enjoyed the privacy of the foliage, often stealing a few intimate moments together while Josephine was off exploring.
Congratulations to all three of you to what is going to be an even bigger adventure in the next few weeks and years. Lots of hugs. xx
If you are planning your own maternity shoot and you would like beautiful and unposed pregnancy photos, let's chat.