If you wanted to have a luxurious, spacious and beautifully Mediterranean looking engagement shoot at golden hour in London, where would you go?
When Jag and Manvir got in touch with me about their engagement shoot, they were unsure about where to meet. Jag just knew that she wanted to find somewhere that looked and felt luxurious, beautiful and distinctly Mediterranean. There aren't many locations that spring to mind quite like the Hampstead Pergola and Gardens. I knew this would be perfect for them straight away and I was really excited.
We decided to meet just before sunset to make the most of the light at golden hour. The weather was perfect, which made for some really atmospheric photos. And just check out Jag's show-stopper red dress, which was the perfect outfit. I couldn't wait to capture their positivity and fun and we all love the results.
We spent the session wandering around the Pergola and exploring the column-framed walkways and stunning autumnal gardens.
The Hill Garden and Pergola is one of my favourite London venues for weddings and engagements. It is breathtaking at any time of year and so distinctly different. Just before closing time, we finished the session in the colourful gardens.
This session was all about hugs, giggles and fun in the golden light and a gorgeous preview to their wedding at Alrewas Hayes.
The Hill Garden and Pergola – the perfect Pre-Wedding shoot location
Your shoot can take place anywhere you want – or I can suggest great places depending on what you love. Your session can be anything from a shoot where you or your partner proposed, to having brunch together, to watching the northern lights in the arctic circle, to a shoot in your home. My engagement shoots are natural and relaxed, and a great opportunity to take the camera jitters away by celebrating your love and doing some of your favourite things together.
If you'd like to see more of this amazing location, head to this summer pre-wedding shoot and this Italian-inspired elegant wedding.
And if you'd like to explore it for yourself and have some fun taking photos along the way, get in touch now and let's get you booked in.
Golden Light Engagement at London's Hill Garden and Pergola Feavourites
These favourites are the perfect inspiration if you only have 5 minutes to spare. If you have a bit longer, then scroll on down and watch the slideshow from Jag & Manvir's gorgeous shoot below.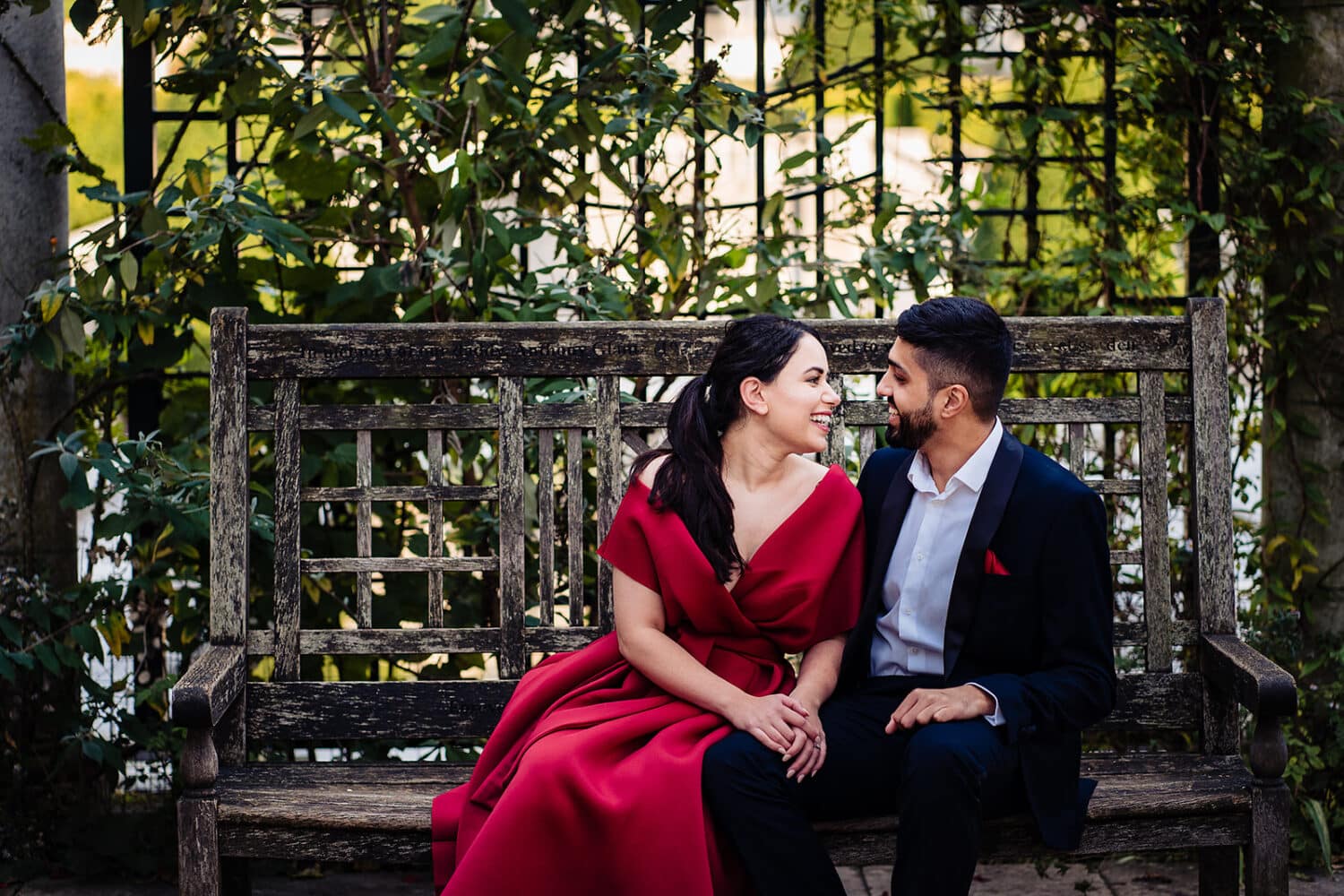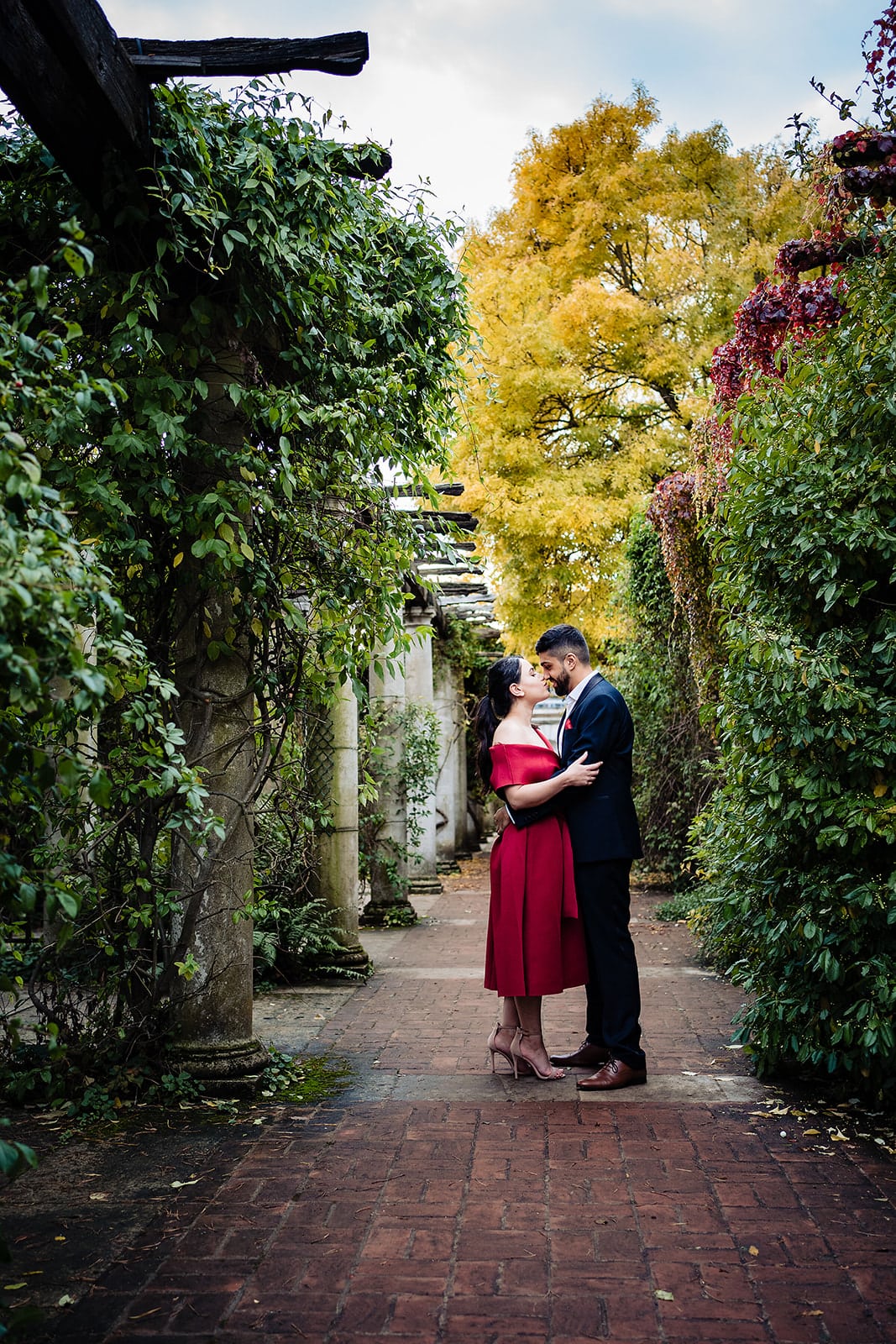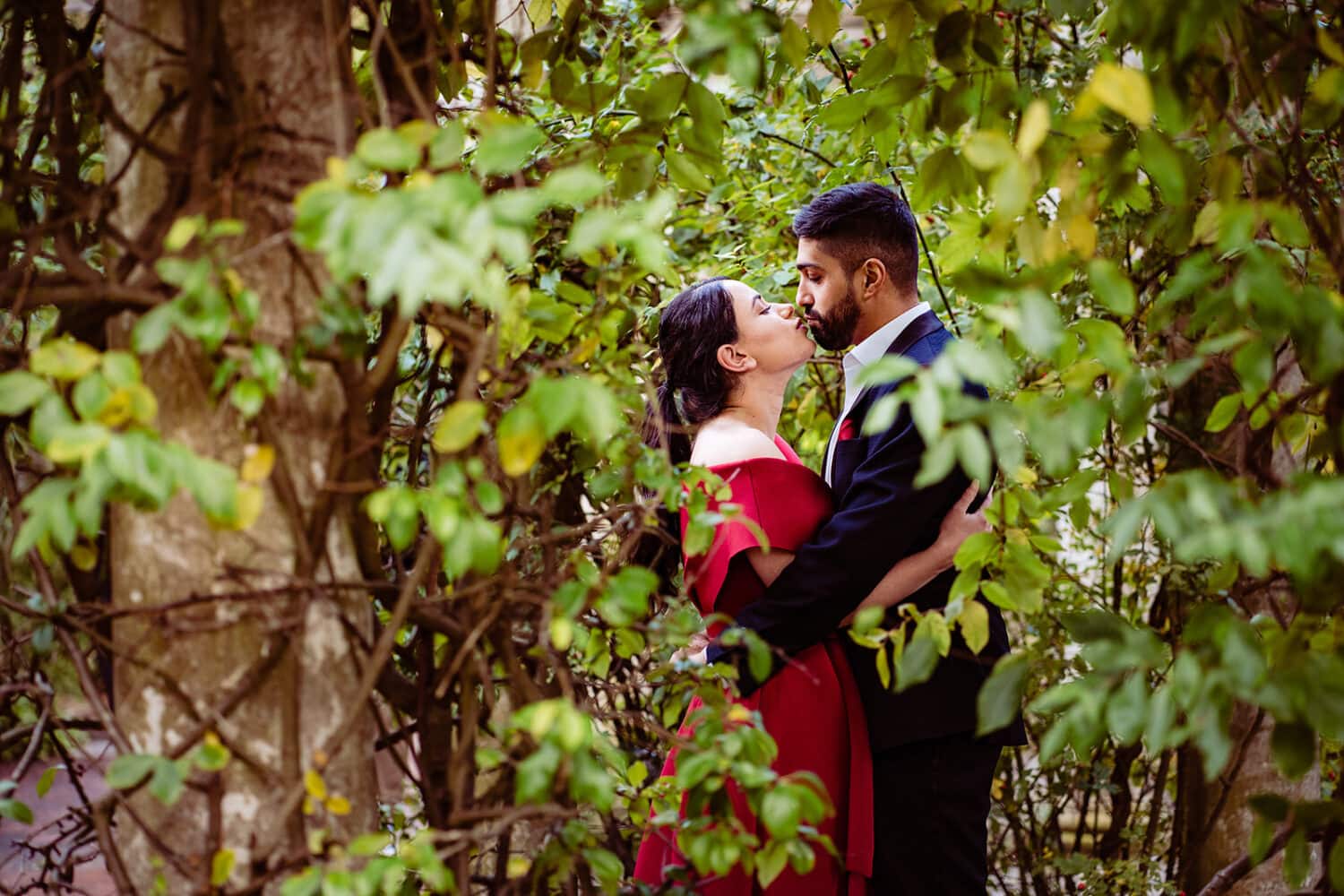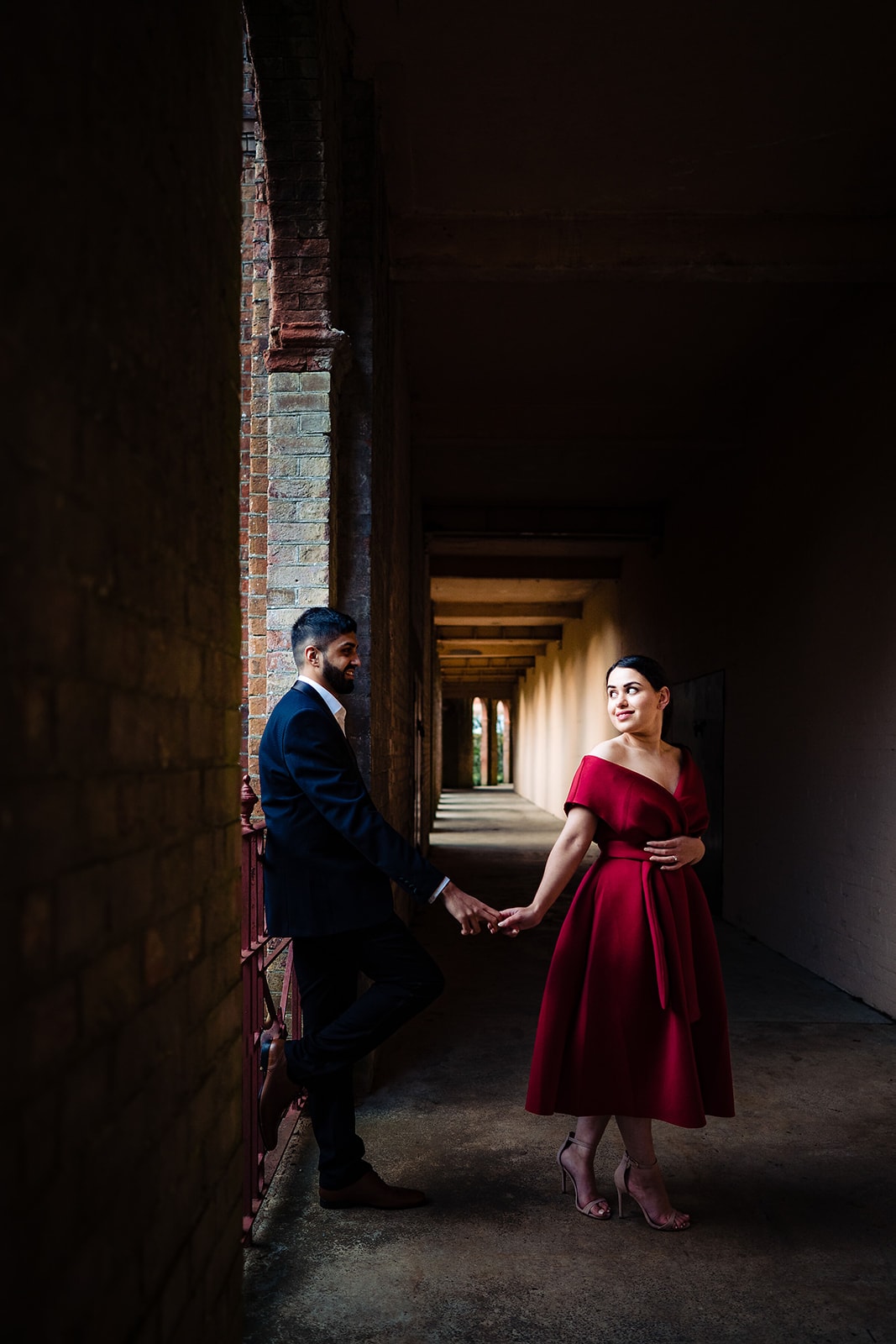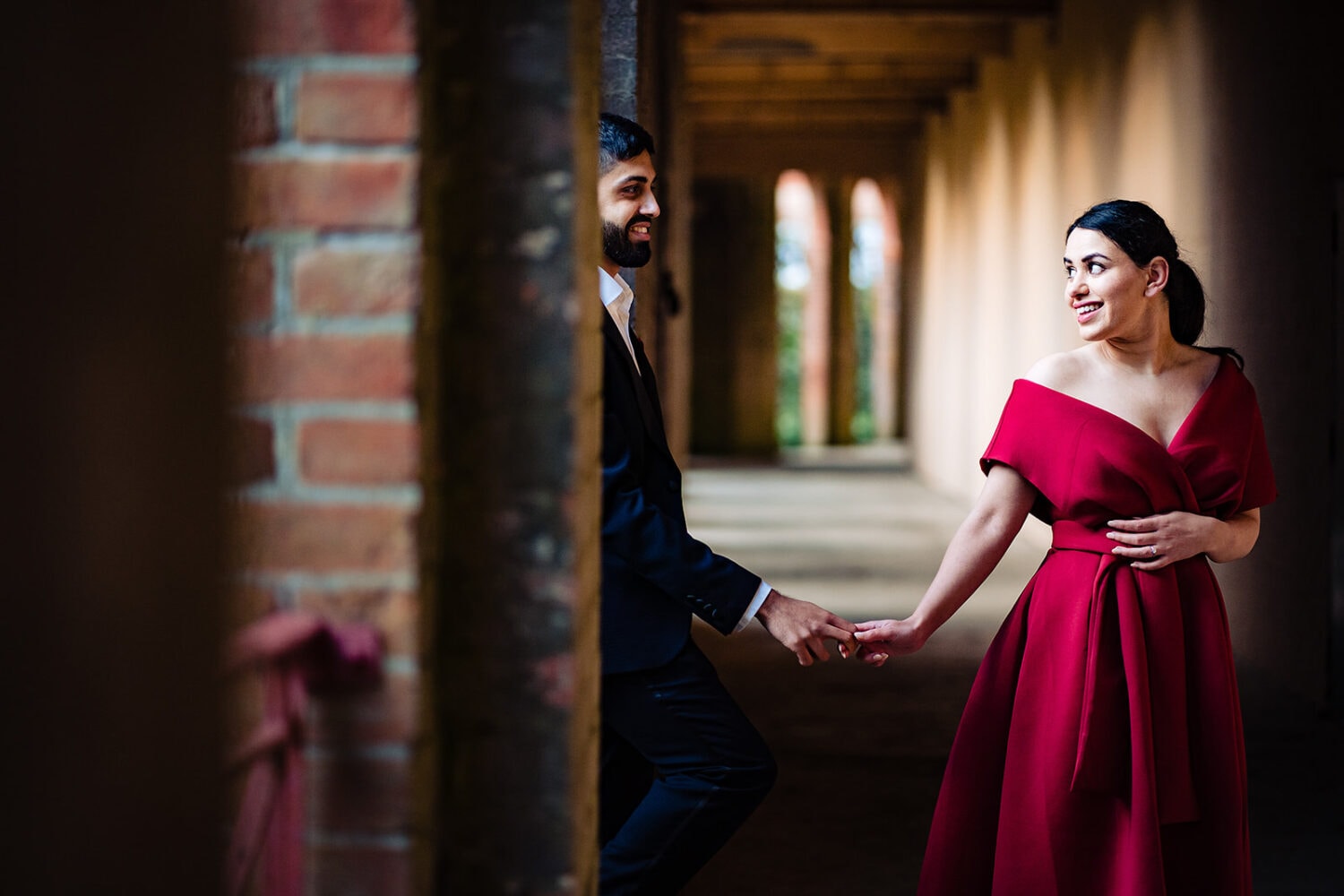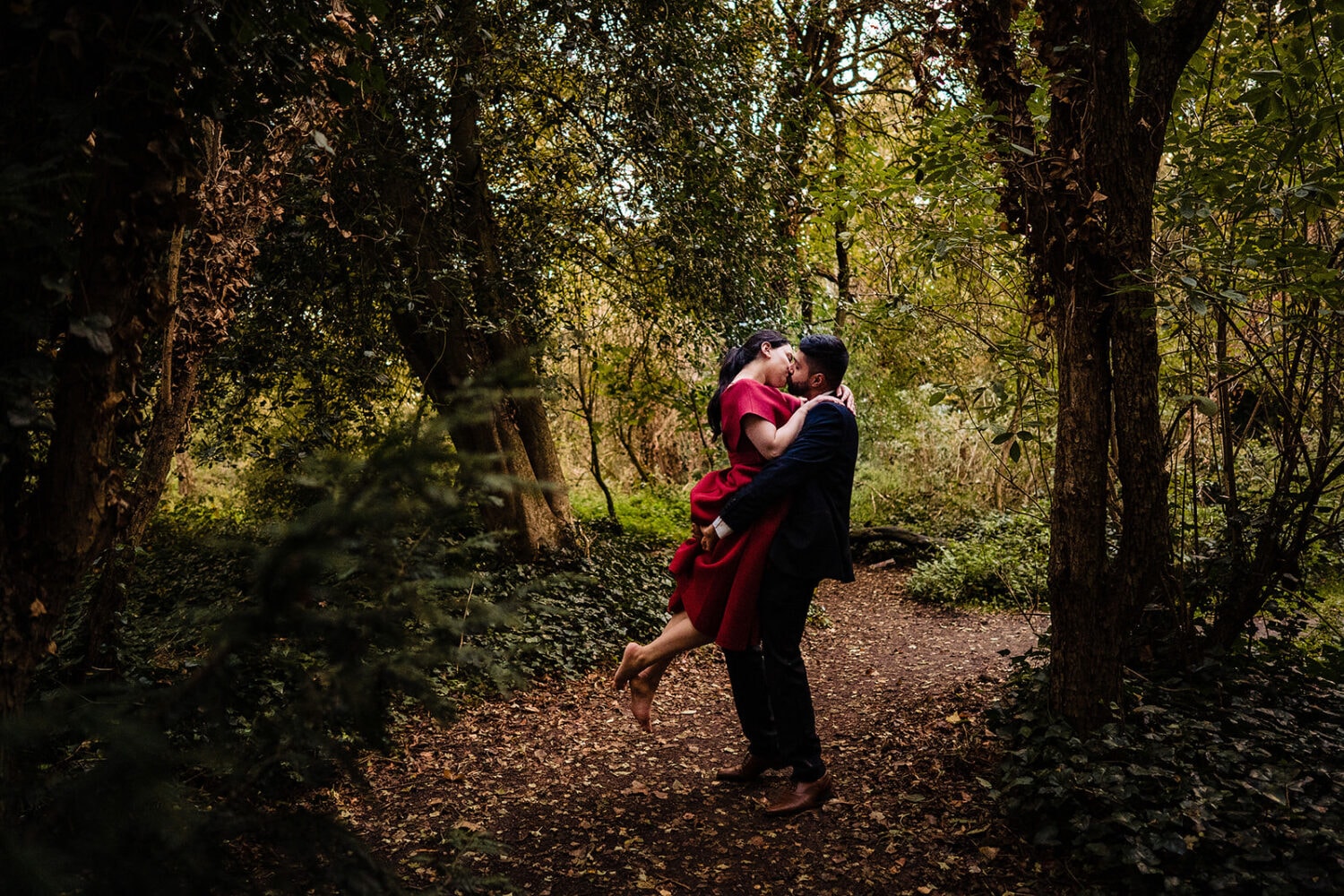 Golden Light Engagement at London's Hill Garden and Pergola Highlights