If you've had a look around my website, you might well recognise today's couple and their spectacularly fabulous face-pulling abilities! Luisa and Richard are such a lovely pair, and I LOVED shooting this relaxed Chelsea Bluebird wedding. The Bluebird is a wonderfully versatile and contemporary venue. It's a real King's Road institution and the staff there know how to put on a good party.
This was a wedding in two parts. Luisa and Richard celebrated their ceremony at The Bluebird in the morning and continued with a fabulous party at the same venue in the evening. Luisa arrived full of glee and in epic style in a Rolls Royce. In fact, glee is an accurate description for most of this relaxed Chelsea Bluebird wedding, and Luisa and her guests laughed all day long with their sunny personalities.
I owe a quick salute to this bride's wonderful take on bridal style as well. She chose a fabulous non-traditional dress that suited her style down to the ground, and I think you'll agree that she looks amazing. What a way to break the mould.
Fun Times at the Chelsea Bluebird
Luisa and Richard are such a good match, with a brilliantly well-developed sense of the silly. A good sense of silly always makes for great photos and we had so much fun because of it.
Fun was the name of the game all day long, from the minute their guests arrived, to the cutting of their scrumptious Croque en Bouche and the amazing dance moves at the evening party. This couple's happiness is brilliantly infectious, and they had all their guests positively fizzing with excitement. Big shout out to these guests and how game for a laugh they were. Clamber on the railings outside the venue? Yup, sure thing! Be fondly attacked with a bouquet? No problem!
Unsurprisingly, the couple's portrait session was a laugh a minute. Add in some gorgeously blooming wisteria and Chelsea sunshine and you've got a recipe for some pretty special images. Luisa and Richard are just ace and I hope they keep making each other laugh.
If you're planning a London wedding full of laughter and fun, then I want to hear about it! Get in touch, and let's chat all things laughter and photography.
Fabulous and Relaxed Chelsea Bluebird Wedding Favourites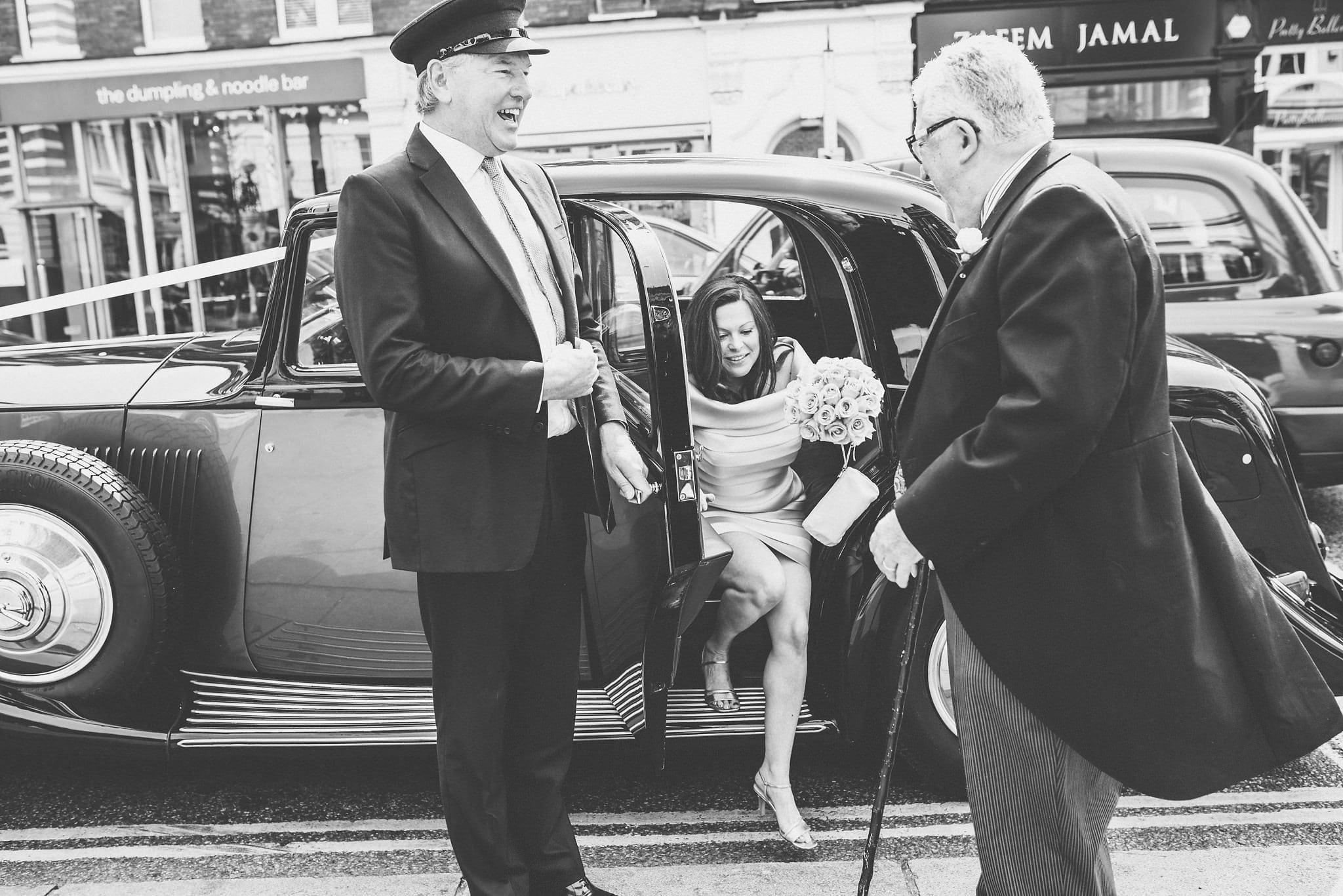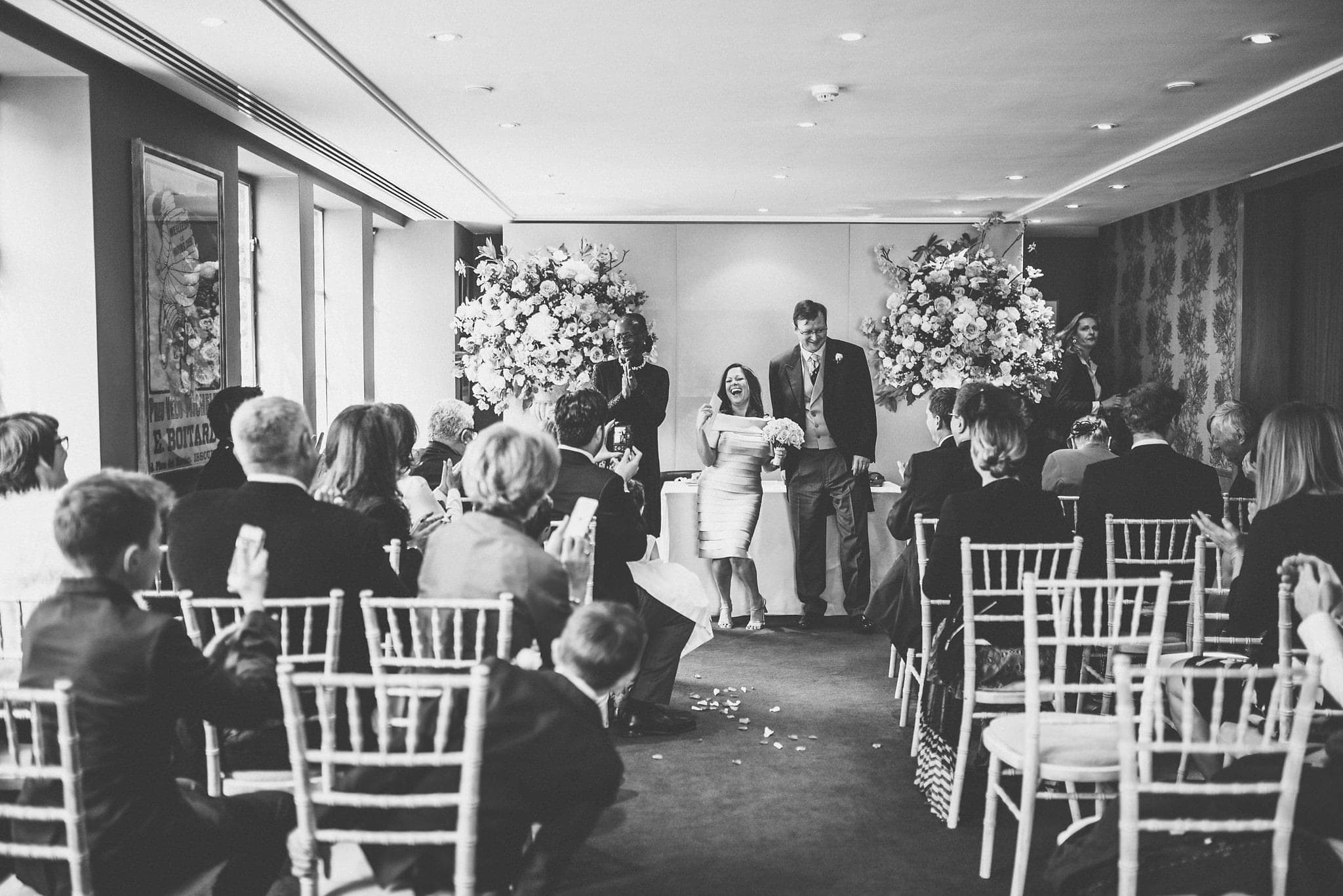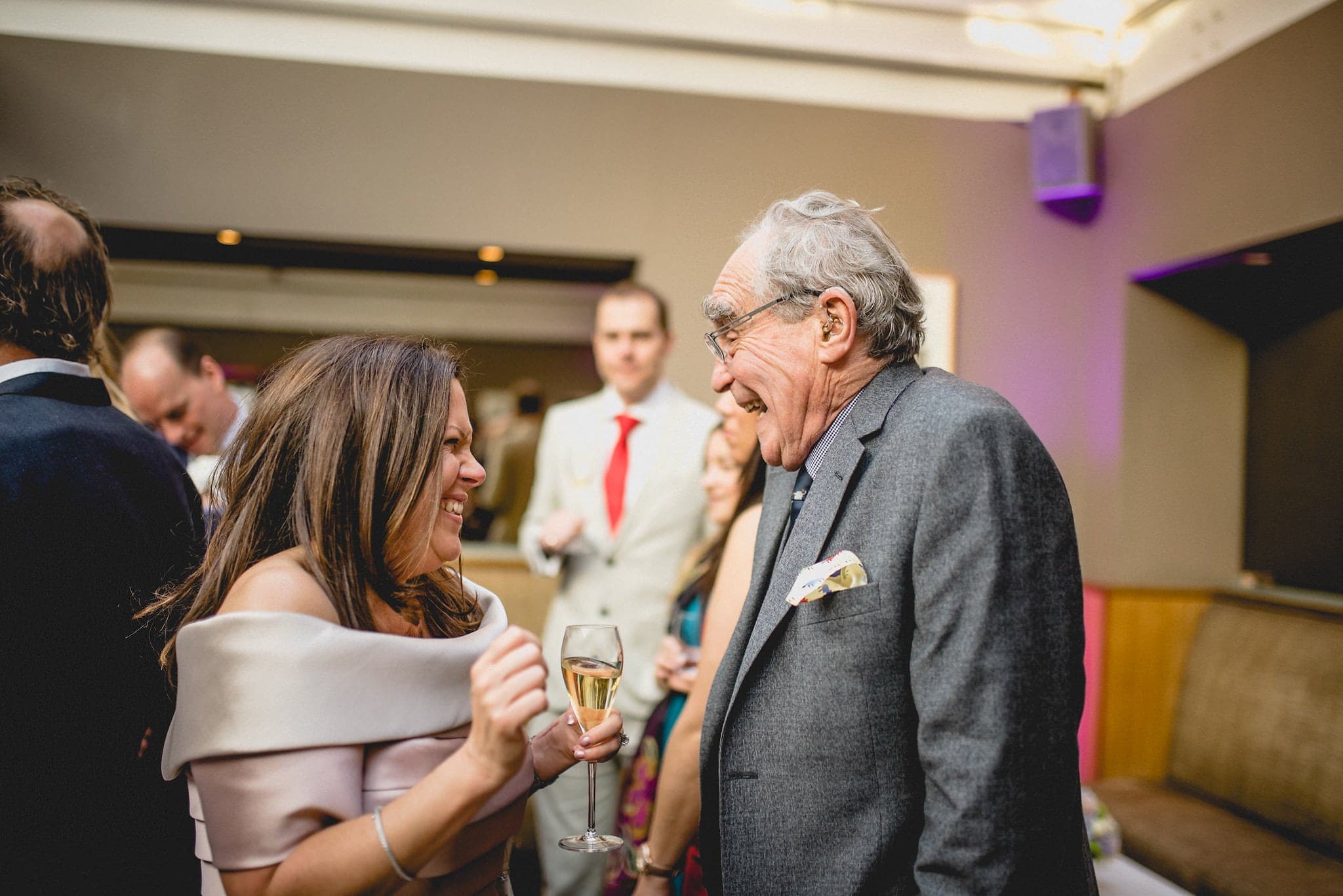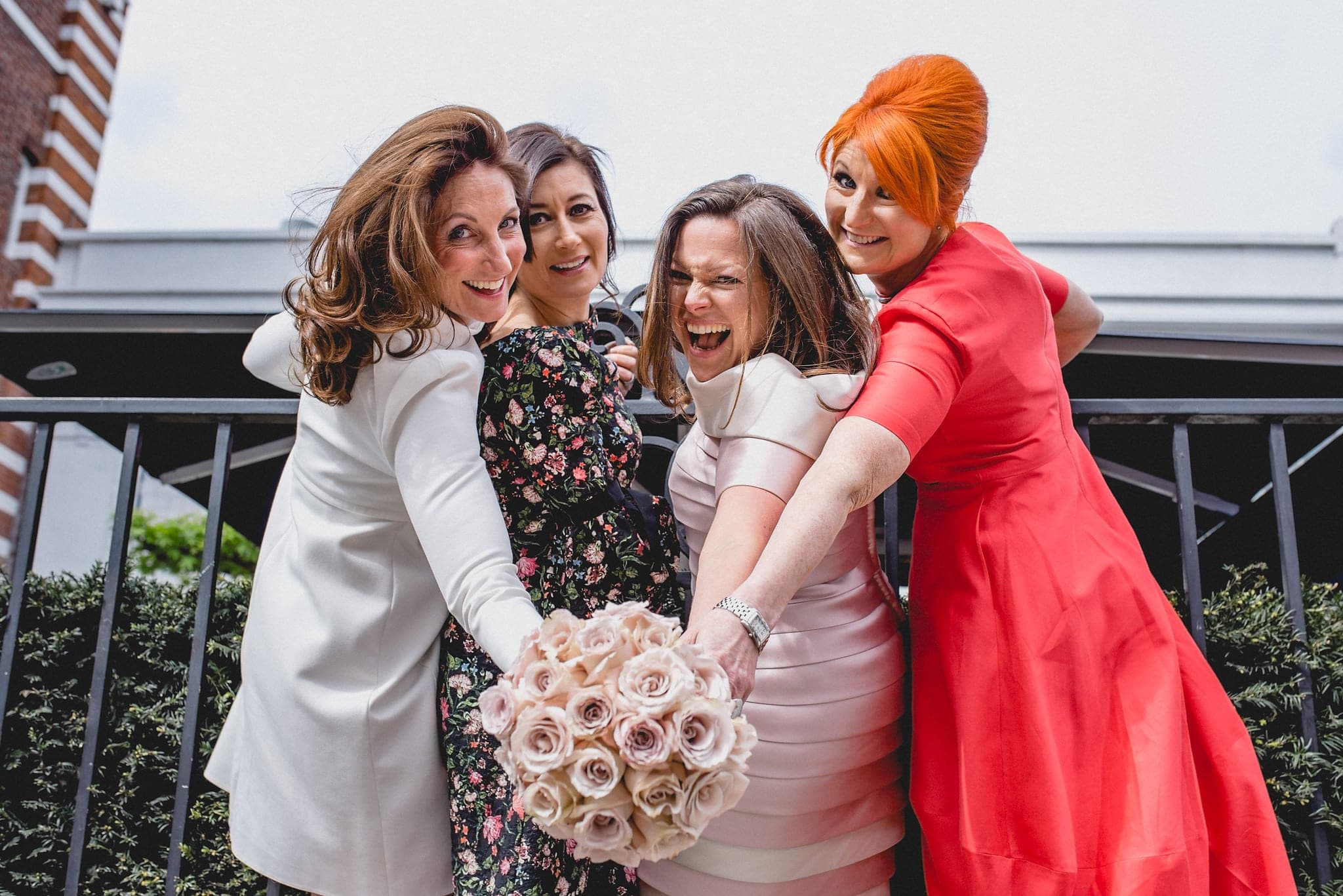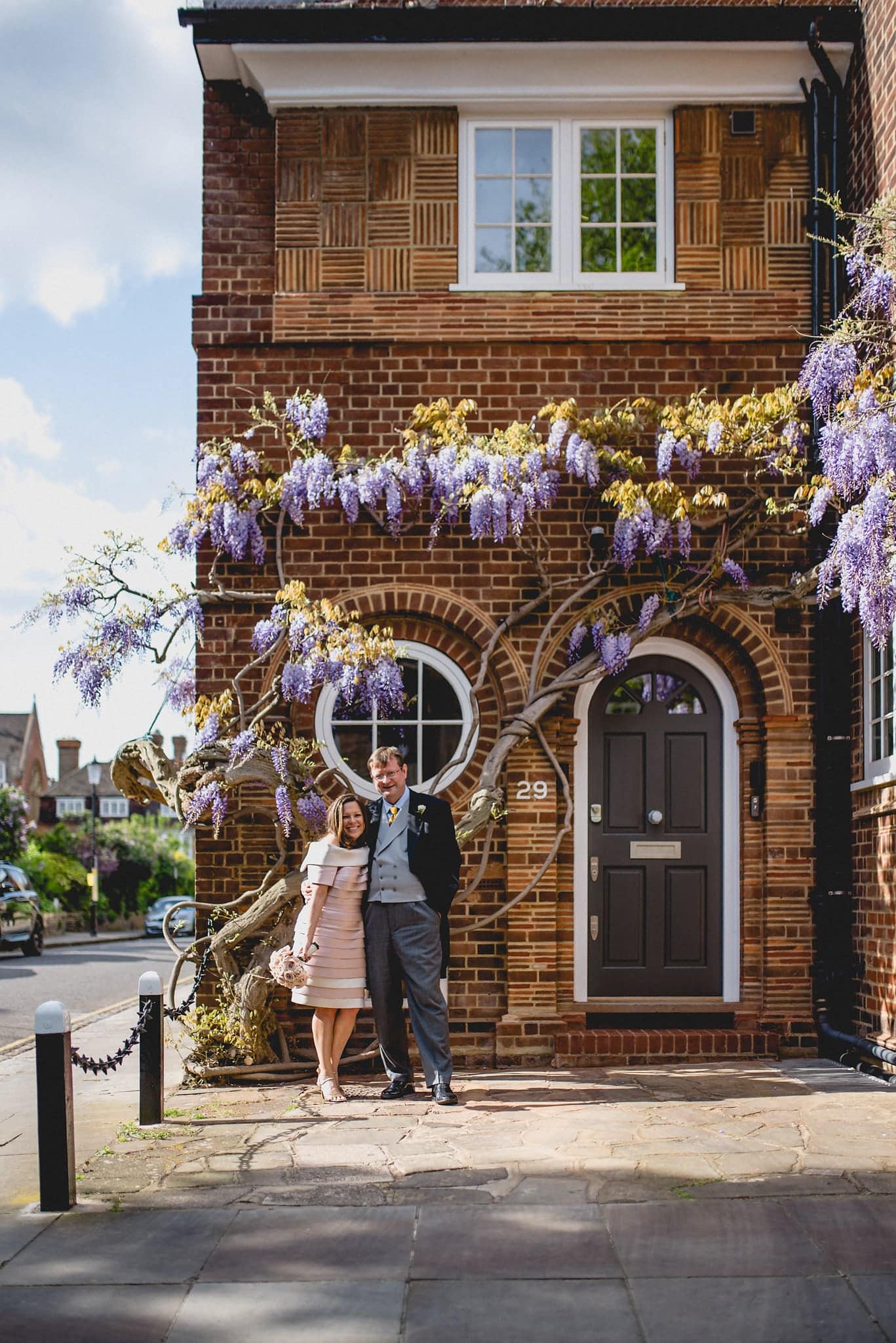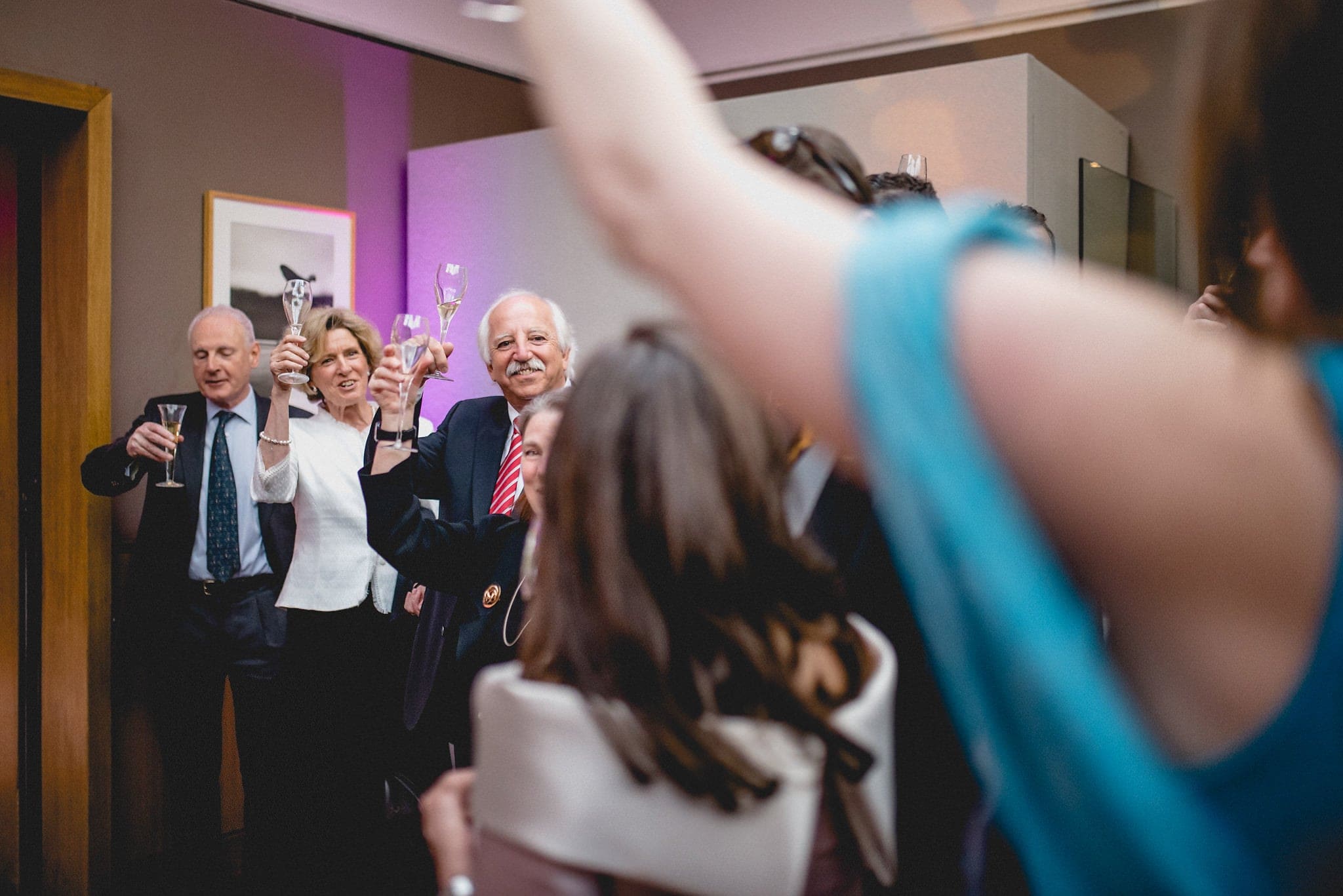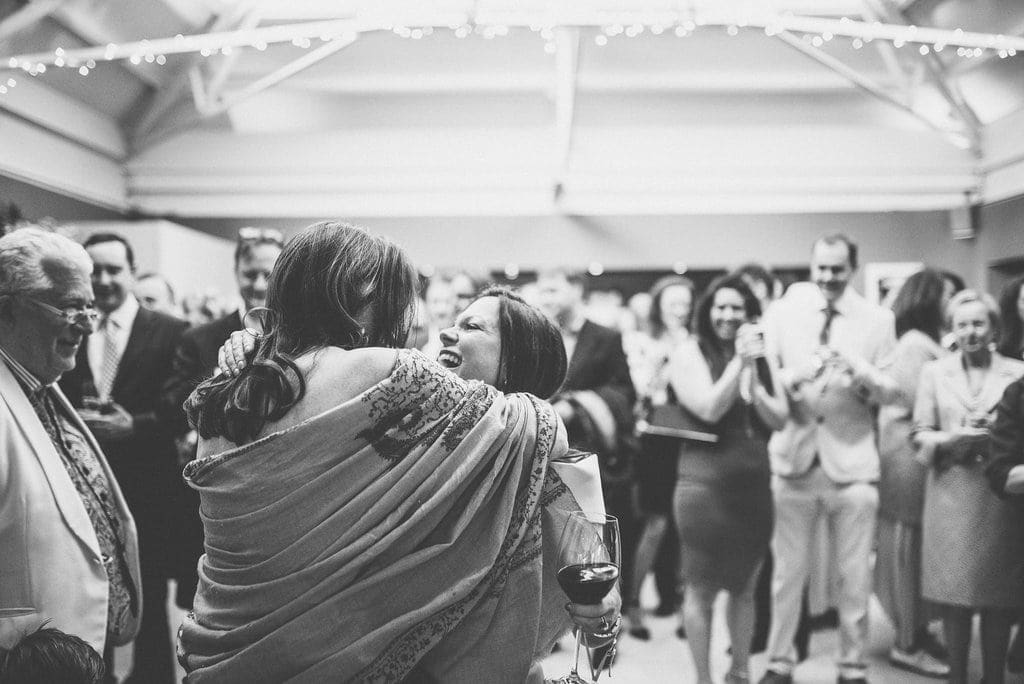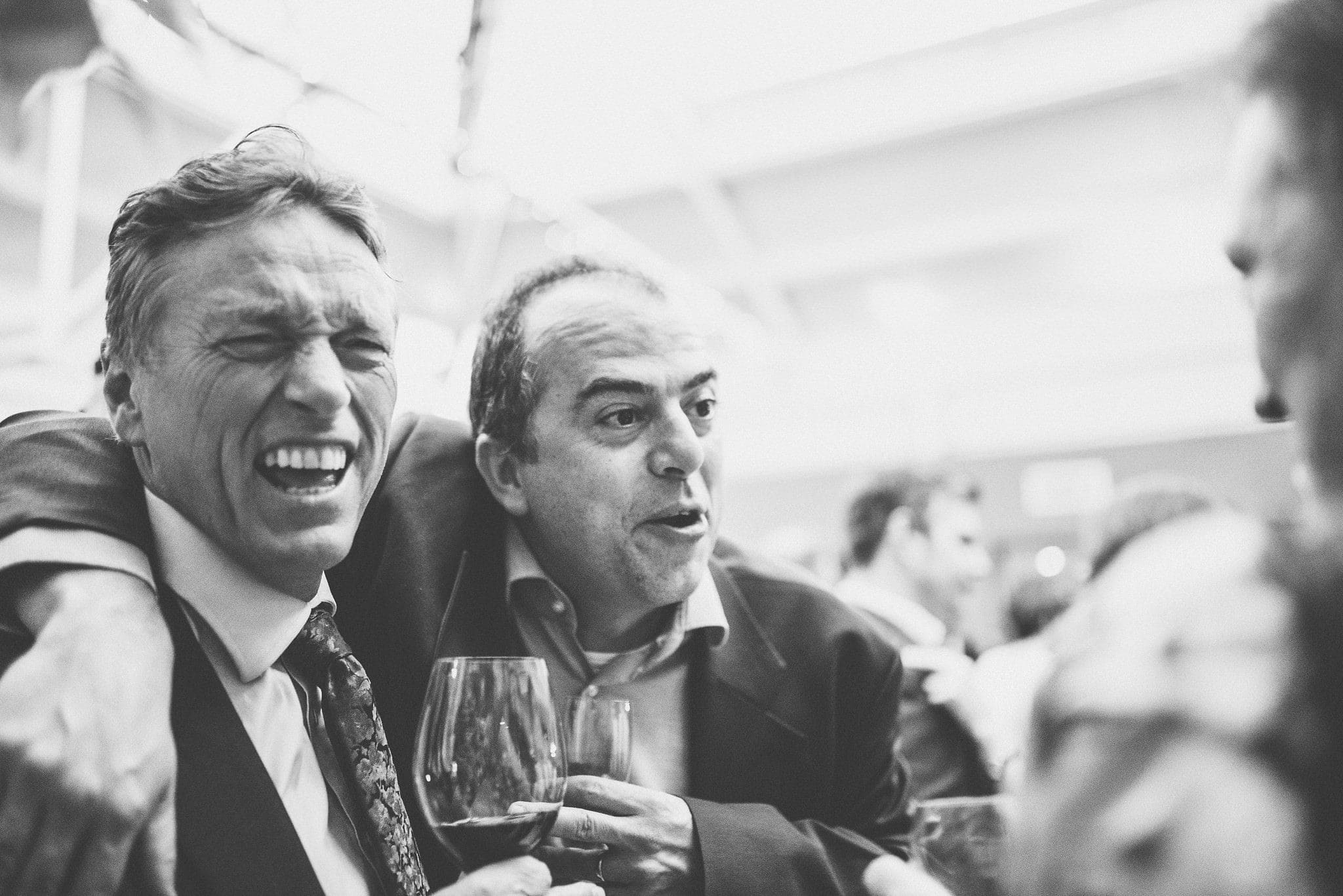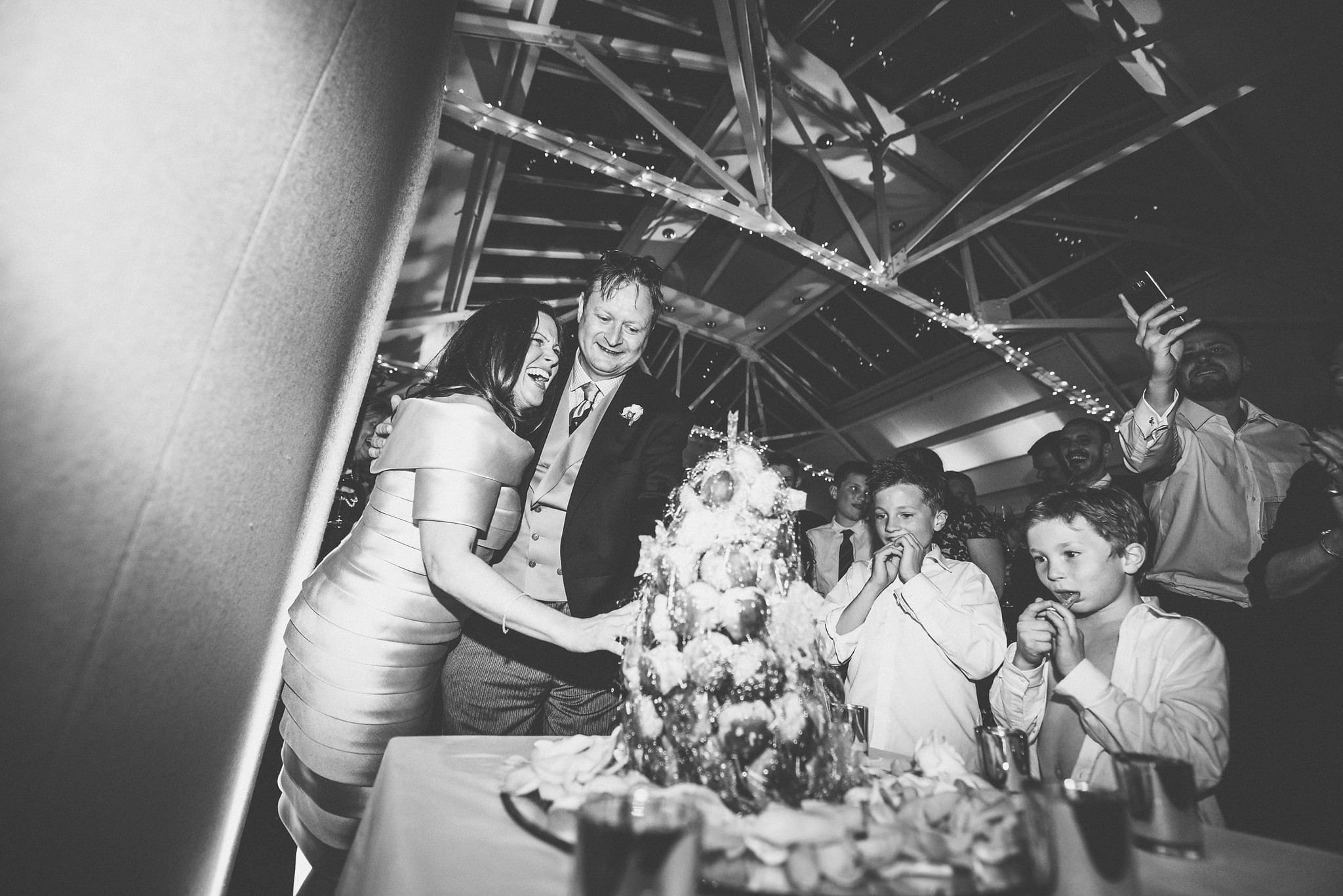 Please pin, share and comment if you like this wedding