Coworth Park Wildflower Meadow Wedding – the perfect summer wedding in the heart of Berkshire
From the moment Jenna and Jason told me about their plans, I couldn't wait to photograph their wedding. In stark contrast to the grunge and edginess of Brick Lane in London, where we met for their pre-wedding shoot, Coworth Park is classic, beautifully situated and elegant. It was the perfect venue for their Coworth Park Wildflower Meadow Wedding.
Coworth Park in Ascot is based just 45 minutes outside of London and is part of the Dorchester Collection of hotels. It is surrounded by 240 acres of idyllic parkland including the gorgeous wildflower meadow. It has lots of unique details and features many sculptures from larger than life figures, to finger high little sculptures interacting with each other and their surroundings. As far as wedding venues go, it's one of my favourites.
But it wasn't just about Coworth Park for me. From the romance of their surprise engagement proposal on the rooftop of the Opera House in Paris to the funny faces that Jenna and Jason pull at each other to egg each other on, I could tell that these two are really good together. Their friends shared their beautiful day, but they seem as happy as clams when they're on their own too. Two clams in love.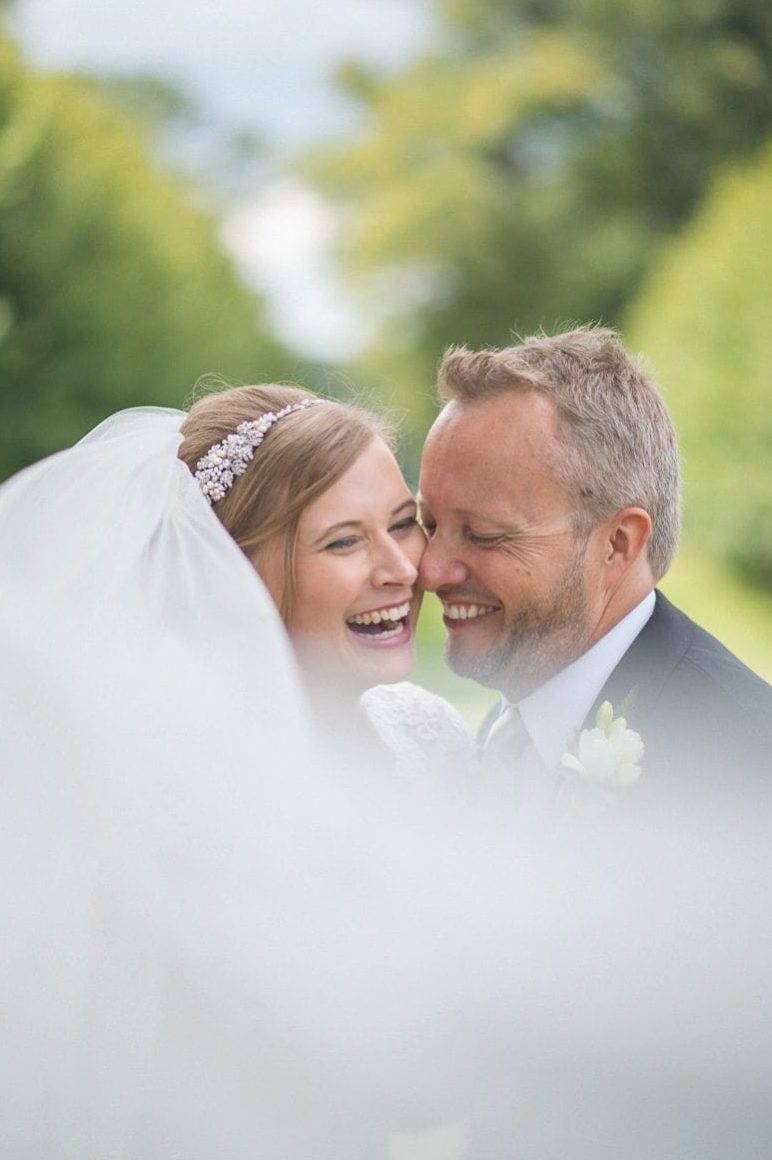 A sunny summer Wedding Ceremony in the Wildflower Meadow
It was really touching to see them both experience waves of emotion in the run up to their Coworth Park Wildflower Meadow Wedding ceremony. It was equally emotional for their friends and loved ones. Then Jenna's dad first saw her in her dress it moved him to tears. But it was all reversed when he gave his father of the bride speech later on.
Jason could barely contain his excitement when Jenna made her way towards him down the long meadow path. She couldn't get to him fast enough and she looked elegant and splendid framed by the purple wildflowers.
After a cloudy grey start, the day was blessed with beautiful summer weather all day long. It showed off the beauty of the flowers, the grounds and the sunshine to their fullest potential. And once the speeches were done and the cake was cut, everyone hit the dance floor for some hilarious moves. Not a bad way to end a great day.
I can't wait to photograph another wedding here so if you're planning your Coworth Park wedding, please get in touch and tell me all about your plans.