Now that the initial excitement over being engaged is over, you've shared the news with all of your family and friends and instagrammed ALL the photos of your newly baked fiancé and brand spanking new ring, it is time to start wedding planning. You'll soon see that there is a natural order to the suppliers you'll need to look at. After all, there's little point in looking for the best wedding photographer, your venue decorations, a wedding cake or registrar, if you haven't decided on your venue and haven't set your date. So deciding on the type of wedding venue you would like (or lack thereof if you're looking at an outdoor wedding), and booking it, has to be your first step.
Armed with this all-important piece of the puzzle you can start looking at booking your other suppliers. The order in which you look and book might differ from other couples' and it should definitely focus on your priorities, which you wrote in the first few steps of planning (right?) BUT, if you think your wedding photographs are really important and you want to make sure that you get the best wedding photographer for you so that you absolutely love your photos, choosing and booking them should be your very next step.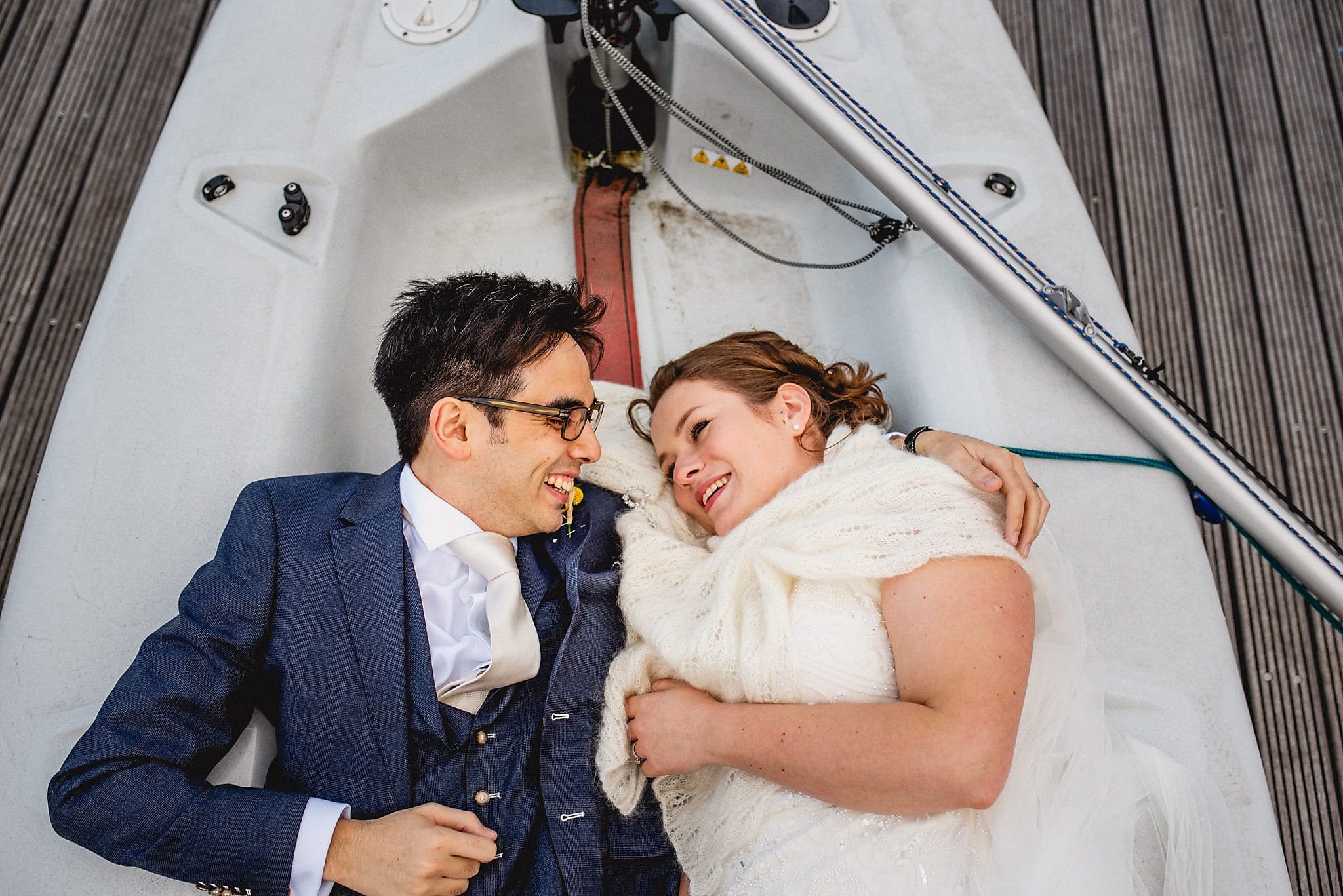 Why the big rush?
Just like wedding venues, photographers get booked up in a flash and a long time in advance. Although I have the occasional date free, I often get booked up to 2 years in advance, and for the very, VERY organised, sometimes even further out.
But how do you know who the best wedding photographer is for you? How do you know they'll take the photos that you actually want? How do you know that they won't be too obtrusive or that you'll even 'click' with them? And how do you choose from what seems to be an endless sea of photographers out there?
My husband and I struggled with all of these questions too when we started wedding planning, and it was one of the hardest decisions we made. I can just imagine how daunting it can seem when you don't eat, breathe and sleep weddings.
So here are my 7 easy steps to finding the best wedding photographer for you that should hopefully help you in your search and make sure that you absolutely LOVE your wedding photos.
7 easy steps to finding the best wedding photographer for you so you know you will love your photos
Now you might be tempted to narrow your list down by price first, and for sure, you should have a rough idea of how much you can afford. BUT. Looking only by price might put the proverbial cart before the horse. If price is your first or only consideration, you might end up booking a photographer who fits your budget perfectly but who isn't the best wedding photographer for you, and you'll ultimately risk being disappointed in your photos. But how do you know?
1. Style
The first thing to consider is style.
What kind of photography are you looking for? Aaargh! Who knows, right? That's why you're here.
What it boils down to is how formal or informal you want your day to be.
Do you want a creative photographer, who will whisk you away for a couple of hours and spend tons of time with you on posed portraits? They might crack out flashes, have assistants who hold lights and umbrellas, or even bring drones dedicated to aerial photography.
Or you might want somebody who's completely 100% documentary, a reportage photographer, who will be a fly on the wall, no posing, no group shots, no awkwardness photographer.
Or you may find that the best wedding photographer for you is somebody like me who is a little bit of both – a documentary wedding photographer with a creative eye. This photographer will cover 90% of your day in a documentary fly on the wall style. They will photograph you and your guests in the morning, tell the story of your day during the ceremony and reception, laughing, interacting, being emotional and throwing shapes on the dance floor with minimal interference. But they will also work with you on a small number of formal group shots, around 30 mins of portraits and might get you later on in the evening for 5 mins if there is a particularly spectacular sunset or they have found a great little place for a closing night shot.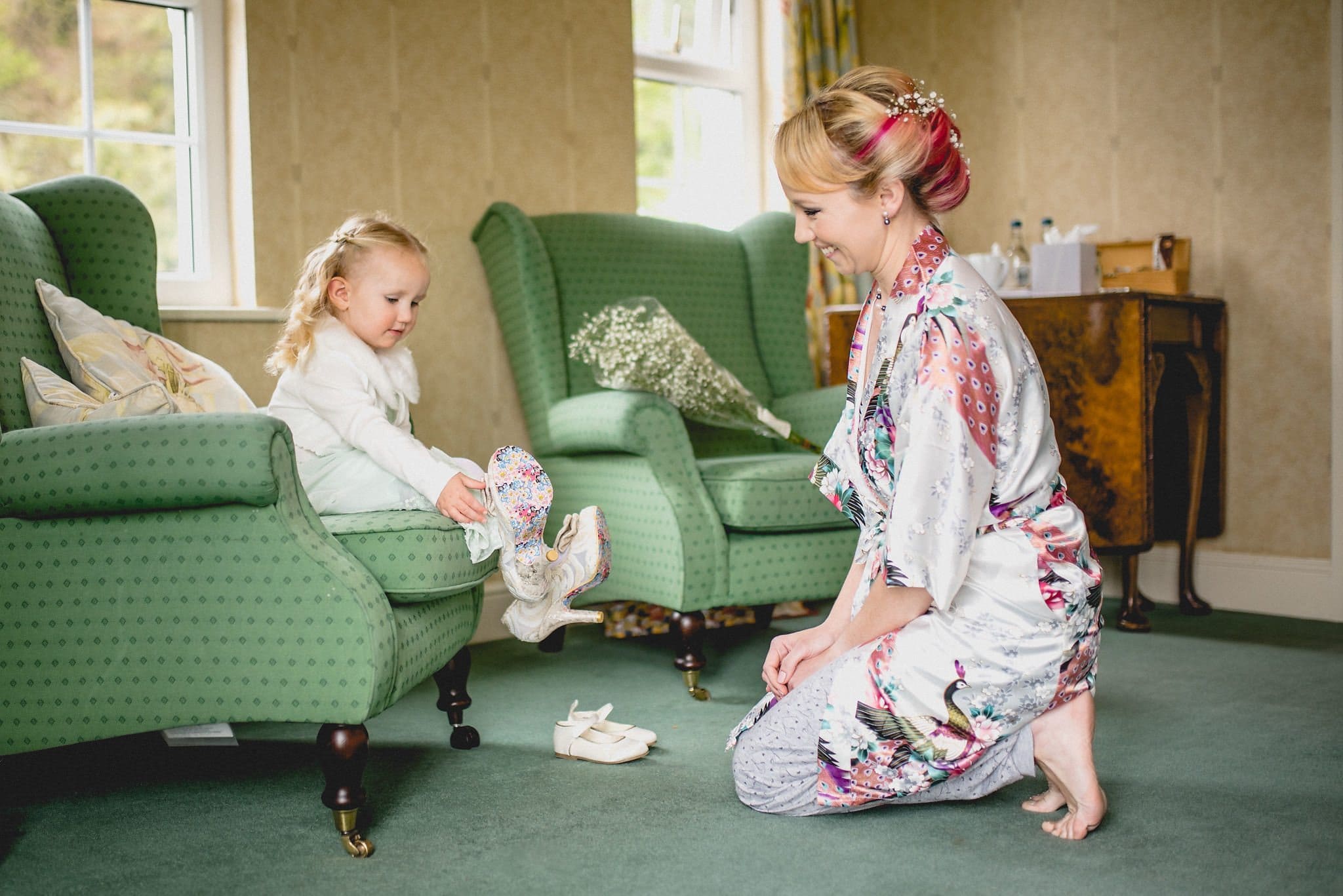 2. Editing
This one is all about how the photos look. Do you like the milky vintage look, or the pop of life-like contrast? And do you like a good mix of black and white photos, or do you want only black and whites?
Find a photographer who edits in this style already. Apart from being wedding suppliers, photographers are also artists with a certain vision and they use editing to translate their vision into a set of photographs for you. If you love their vision, book them. If it isn't quite right, don't expect them to change their editing style for you. Even if they wanted to, they probably couldn't to the point that you or they would really be happy with the results.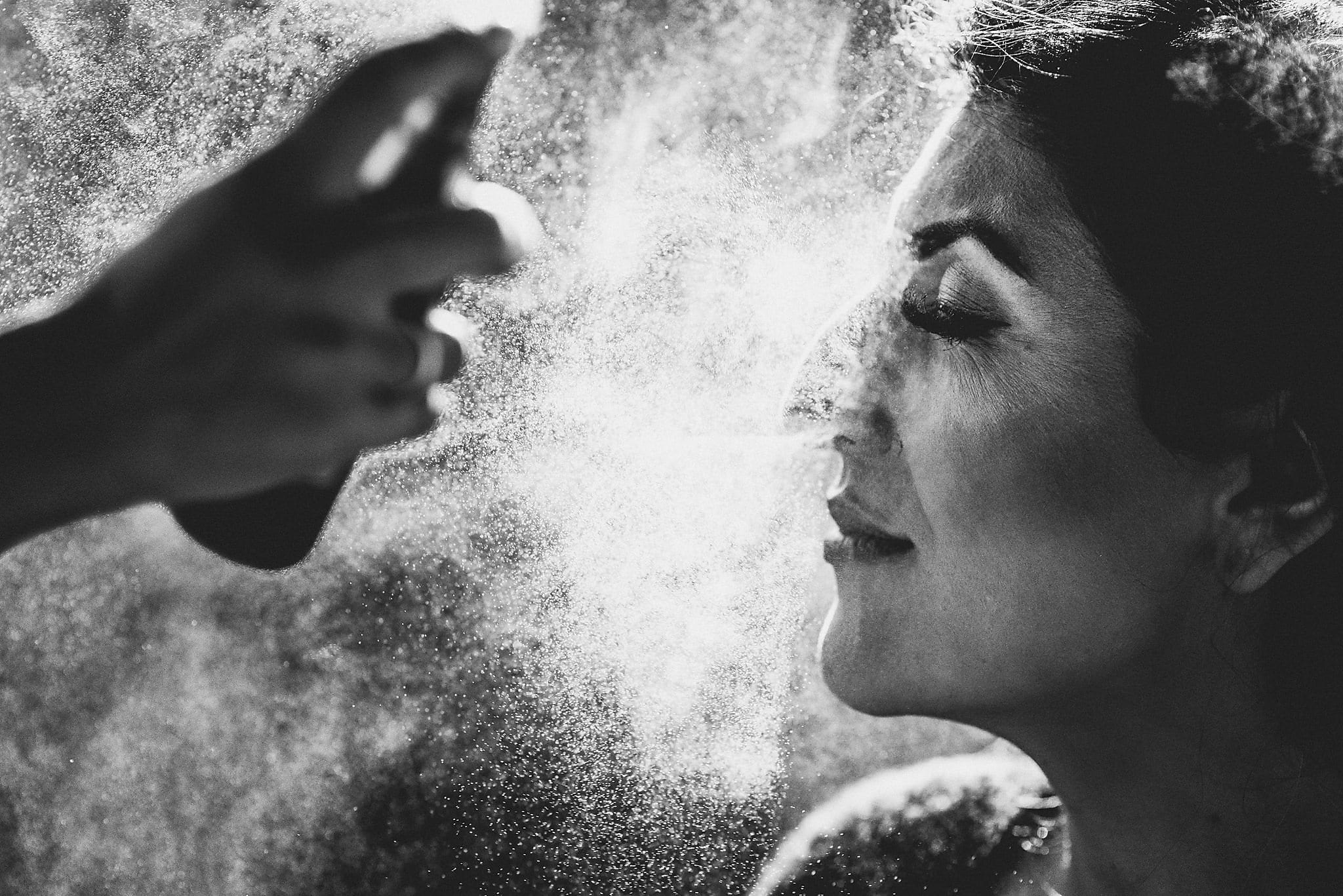 3. Consistency
Make sure you look at one full wedding gallery at least. Photographers will always pick their favourites for their social media channels and their website. It's only natural to want to show off the photos you are particularly proud of. But looking at a couple of galleries (especially if they are from different seasons) will give you a good idea of how the photographer performs on the day, what their usual process is, what you can expect from your photos, and how consistently they can deliver. Wedding days are long with different parts and lots going on. Make sure the photographer you choose will capture yours with consistency through all of its separate parts and light conditions.
And also don't forget to check what other people are saying about them. It never hurts to hear from people who have worked with the photographer you're eyeing and can give you their view first hand.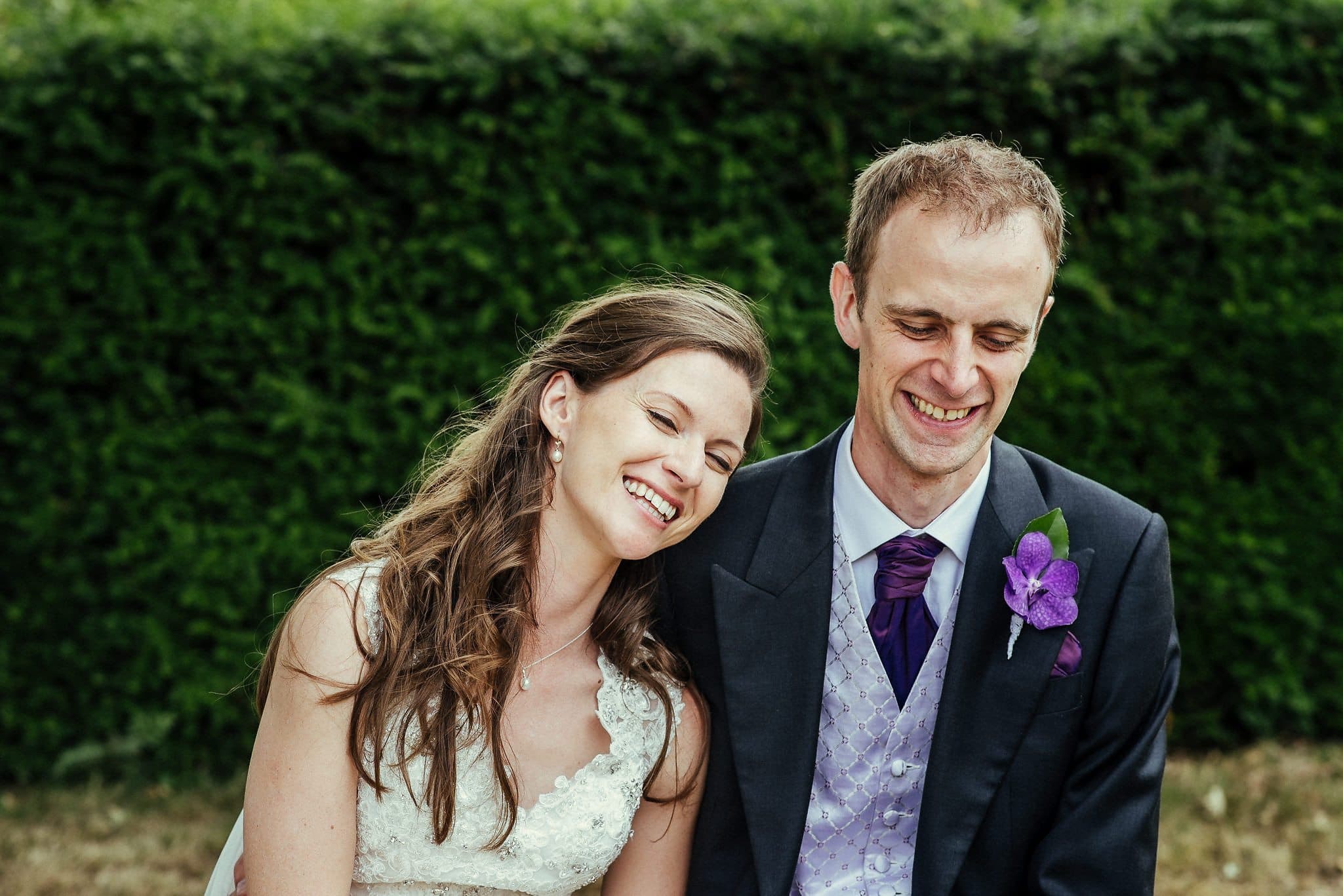 4. Personality
This one is maaaaaahoussively important.
Your photographer will be with you all day. They will most likely see you in your underwear in the morning. Their second photographer (if you've booked one) might see your groom and his groomsmen when they are still shirtless, barefoot and shoeless. Your photographer will capture you and your guests at your most excited, emotional and nervous as you and your fiancé prepare to meet at the end of the aisle. And they will photograph your and your besties' merry shapes on the dance floor and your nan's tipple on the bus to the reception venue.
Even if they are the most unobtrusive person ever, find somebody you really 'click' with, who you feel you can trust and relax with and who you know will be on your side during the day.
Photographers are usually really good at showing their personalities on their websites and on their Instagram, Pinterest, facebook or twitter feeds. Go stalk them, chat to them, figure out their sense of humour and find somebody you really love. Your photos will be so much better for it.
5. Availability
It's amazing when you find somebody you love. Some of my couples and I have stayed friends long after their wedding. The love is absolutely mutual. But unfortunately, sometimes I am already booked when couples enquire and unavailable on their date. Ask early if you love somebody and their work, and once you're sure they are the best wedding photographer for you, book them as soon as you can.
Most wedding photographers have a very simple booking process. If you want to snap me up, all I need is a signed contract and a completed booking fee and I'm yours.
If everything does go wrong and your dream photographer is already booked, ask for recommendations. Birds of a feather flock together and we photographers can easily recommend similar photographers, who are available on your date.
6. Package
This is often where it gets super confusing. Packages can vary greatly between photographers and even between packages. Try to make sure that you know what you're getting, when you can expect it, and what is not included in your package. Then compare apples to apples.
But remember, the package isn't everything. It's easy to order a wedding album for your first (paper) wedding anniversary with the photos you absolutely love and look at every day, but really hard to love a book that was included in your package but that disappoints you every time you open it.
7. Price
Finally, let's talk moolah.
Of course, it has to be a consideration. But… hopefully you've done your wedding planning and budgeting right and you know the general ball park you're shooting for. You can of course always adjust if you find the best photographer for you is some way out of your budget. We are talking about your wedding day memories after all.
Just remember this, if it sounds too good to be true, it probably is and your wedding is one of the few days of your life that won't get a do over.
Are you ready to talk wedding photography and think that I might be the best wedding photographer for you? Maybe you have burning questions that I can help you with? Let's grab a cuppa, have a chat and find out.
Please comment, share and pin this post: